1988 Honda CD250U Classic Twin
View on eBay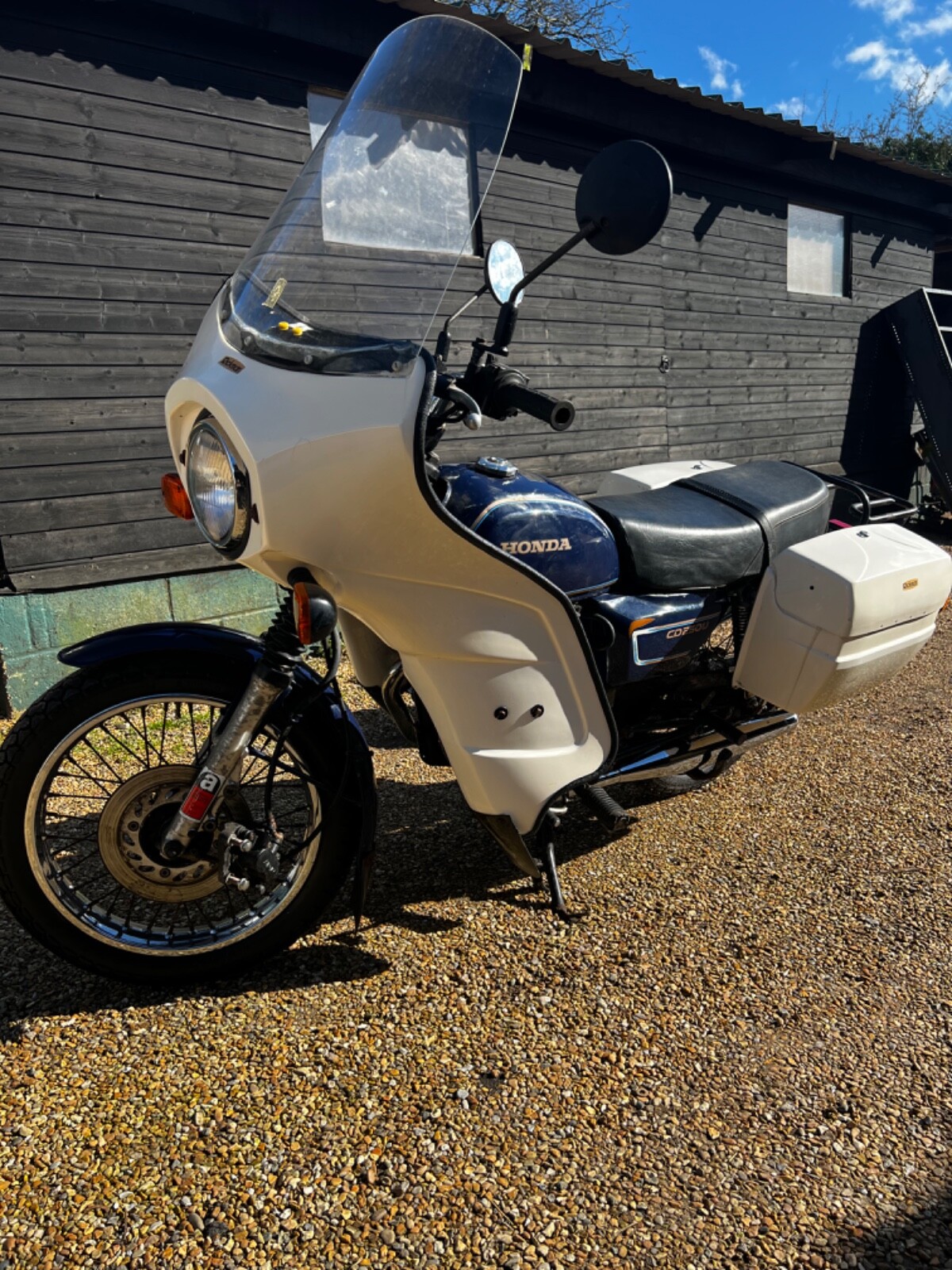 1988 Honda CD250U Classic Twin

I am selling this Honda CD 250 U 1990 bike on behalf of my father. The bike is in good condition and very original, but it does require some work to restore it to its former glory. The bike was last used on the road in 2002 and has 39,000 miles on the clock. The fairing, screen, and boxes are all in good condition, and all are Rickman make. The bike comes with an original tool kit and a top box.
The bike starts and runs well and all gears work as they should. The brakes are a little sticky, but they are currently being looked at and will be sorted before sale. The tires are in good condition, but they may have gone a bit hard due to age. The bike has been dry-stored, and the mid guards do have some rust spots that need to be sorted out.
The V5 is in my father's name, and the bike has had two former owners. It can be MOT'd upon request. The bike was originally bought new by the Chief Constable at Winchester. If you have any questions, please feel free to ask.
eBay item number: 285185612778