1990 Harley-Davidson SPORTSTER 1200 4 Speed HARDTAIL BOBBER High Quality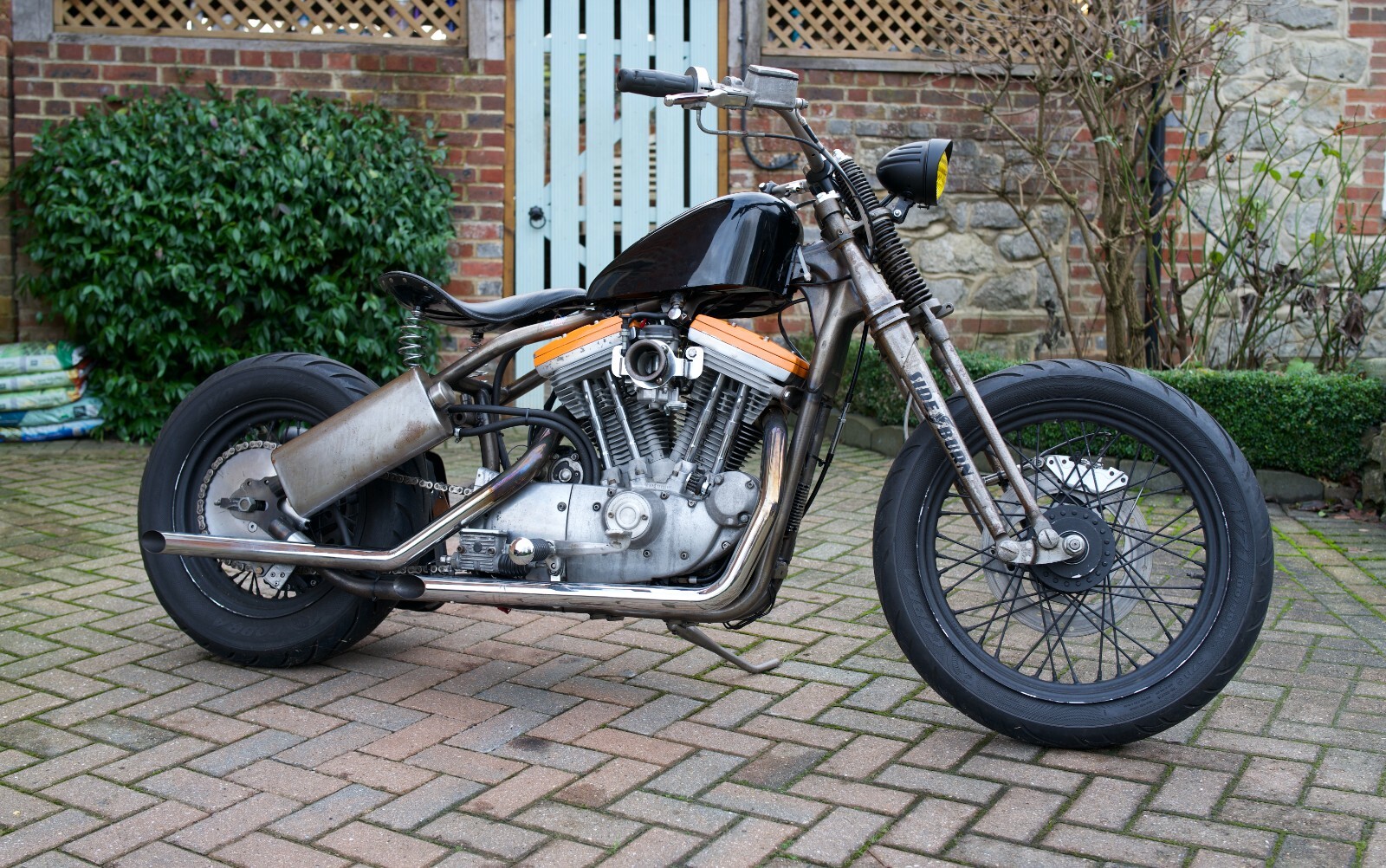 1990 Harley-Davidson SPORTSTER 1200 4 speed HARDTAIL BOBBER High Quality
Updated photos!
Built this over Covid, a labour of love for sure but time for someone else to enjoy it as I'm still waiting for surgery so still can't ride properly.
So to start I had the bottom end crank checked and it had a new pistons with a rebore etc all done by V-twin in Rye, I have a receipt for £1400 worth of work with them.
It got a custom oil tank, it has a battery bag from the US and contains all the electronics and battery for a very clean look. I wanted to be able to make the bike look lighter as I never liked where the battery goes on other hardtails.
It has a genuine custom dragon soul springer front end which is lovely quality, none of that other cheap crap that snaps and breaks.
Lots of other small bits and pieces. The tractor seat is unbelievably comfortable, I did swap it out for one of the normal looking spring seats but wasn't nearly as comfortable so went back.
Headlight with low and full beam, tail/ break lights, numberplate light.
It has MOT till next year sometime(spring time 2023?) I can check and update
I will include a mikuni 42 but will run with its current carb just never got round to fitting.
I also have a set of fresh whitewalls i can do for £200
Couple other bits likes a rare sportster 1000 cafe racer tank which sits super low I can do for £350
The only bits that needs doing:
lower oil line needs replacing, it seeps when the bike is left for a couple of days, when riding it doesn't leak. I've already removed and ptfe taped the threads but it's coming from the crimped part so needs that replacing. I can do this for the new owner once a deposit is put down if they would like but I personally don't really want to spend anymore on the bike and its not a priority in my life.
The gps speedo needs calibrating, there for MOT..
Cheers Johnny