1990 Honda VFR 750 RC 30
View on eBay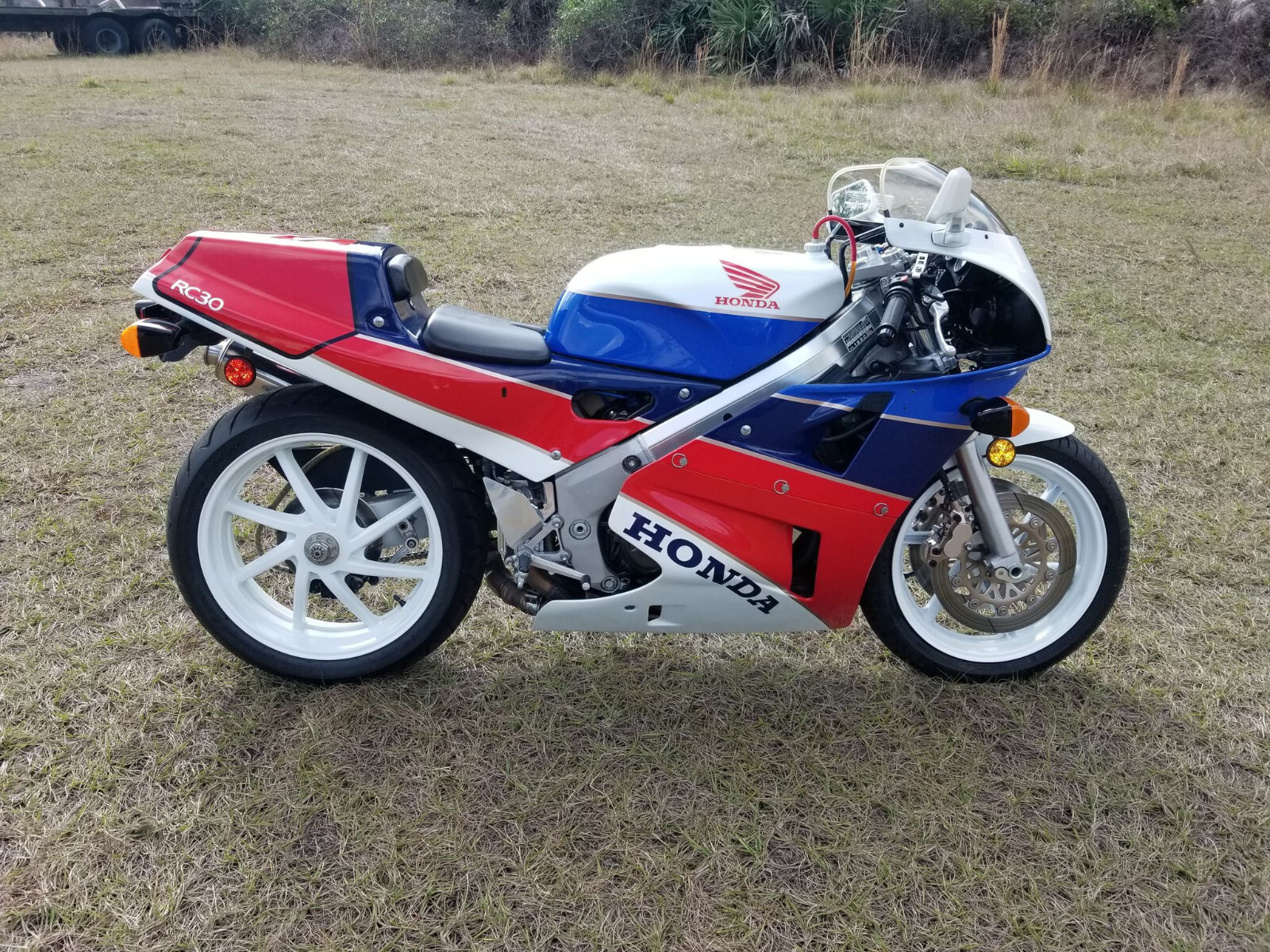 I am selling a completely original Honda RC30 that was imported in 2021 by myself after personally checking the originality and condition. The bike has had two owners, with the first to second at 7400 miles and I bought it at 9453 miles. The current mileage on the bike is 9679.
The first owner was Peter Laird, who bought the bike new. He sold it in 2012 to Bobby Carpenter in Florida, and I purchased it from Bobby in February 2021. I was looking for a bike that wasn't a museum piece, but one that had been cared for and ridden carefully to ensure everything still worked as it should. This was the one. The bike has only been ridden in the dry and by experienced owners. It has always been serviced and cared for.
This is a US model, which has exactly the same power as the UK models and not the lower-powered German/French versions. It is a full US model, not a Californian emission smothered version, as can be proved by the VIN number. Only 3000 of these bikes were ever built, and when decoding the VIN, this is number 120.
The bike comes with two original keys, the original HRC rear paddock stand, original manual and tool roll. There is a very small chip on the tailgate, as can be seen in one of the pictures. It doesn't bother me, and I did not want to try and hide it, as sometimes this can make it stand out even more. The bike has never had any paint other than the factory paintwork.
The exhaust is in near-perfect condition, and the tyres are all good with no cracks, etc. It's a wonderful bike and always attracts a crowd at the petrol pumps or just stopping for a coffee.
I am only selling the bike due to health reasons. Back issues mean I cannot ride, and I can't bear to see it just sitting there. No test rides, gawpers, or tyre kickers, as if you are after one of these, then you know why.
eBay item number: 204272062101
Listing expires: 22-03-2023