1990 Yamaha XTZ 750 Super Tenere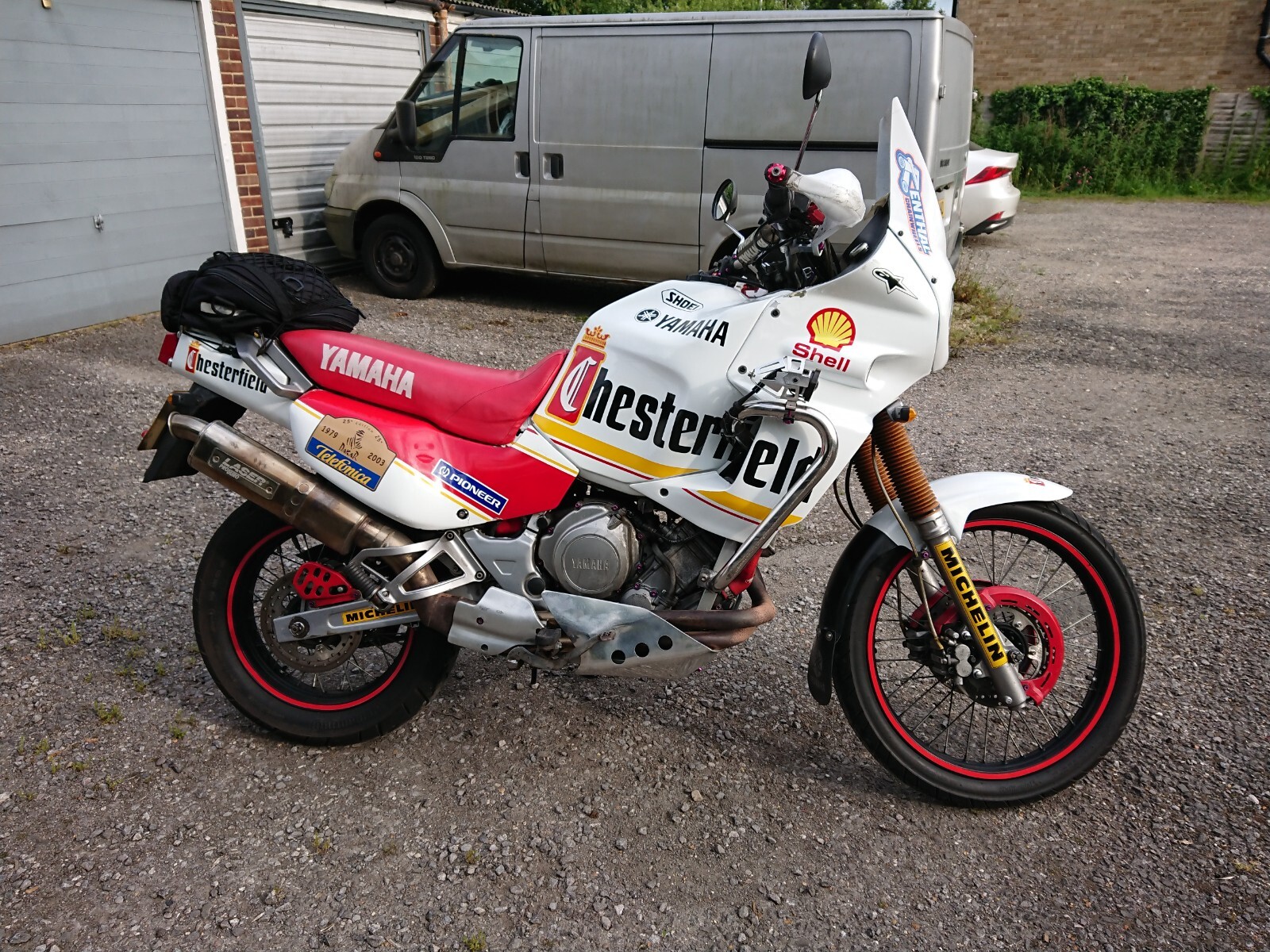 1990 Yamaha XTZ 750 Super Tenere
For sale Yamaha XTZ 750 Super Tenere 1990. Mileage 71'183.6miles. MOT: till 24/11/2023, no advisories.
Bike History: I own the bike for about 10 years now…I stopped counting. Previous owner strip bike to bear frame, re-paint it, and done the "Chesterfield" colours. Then put the bike together…and run out of "interest" or funds to finish it mechanically. That was the point I took over the bike. I am mechanic, so it was easier for me to take care of that side of restore. It took me about 2 years to clear all mechanical issues and do the mods.
Bike usage and storage: this is my daily commuter, but I use it only in spring, summer & autumn. Bike spends winters in garage. Only street riding, I do not take bike off-road.
Bike service and mods:
Service:
Every year: oil Motul 15W60 & oil filter (K&N) (note: engine does not burn oil at all), 2no fuel filers (K&N), sparkplugs (Denso Iridium), air-filter clean (K&N), callipers re-grease, brake fluid change (Motul 501), rear suspension linkage grease-up, and general bits and bobs to keep it roadworthy, examples: wheel bearings (Koyo), break disk front NG, rear Brembo, brake pads (GoldenFern)…
2021 – complete carbs re-build with membranes (TourMax), regulate & balance; valve clearance check; compression check: it is nominal in right cylinder & bottom nominal in left cylinder (on cold & dry test); new drive chain complete with both sprockets (AFAM) and drive shaft seal (original Yamaha); new rear tyre and tube (Continental)
Listing expires: 13-02-2023