1991 Suzuki VX800
View on eBay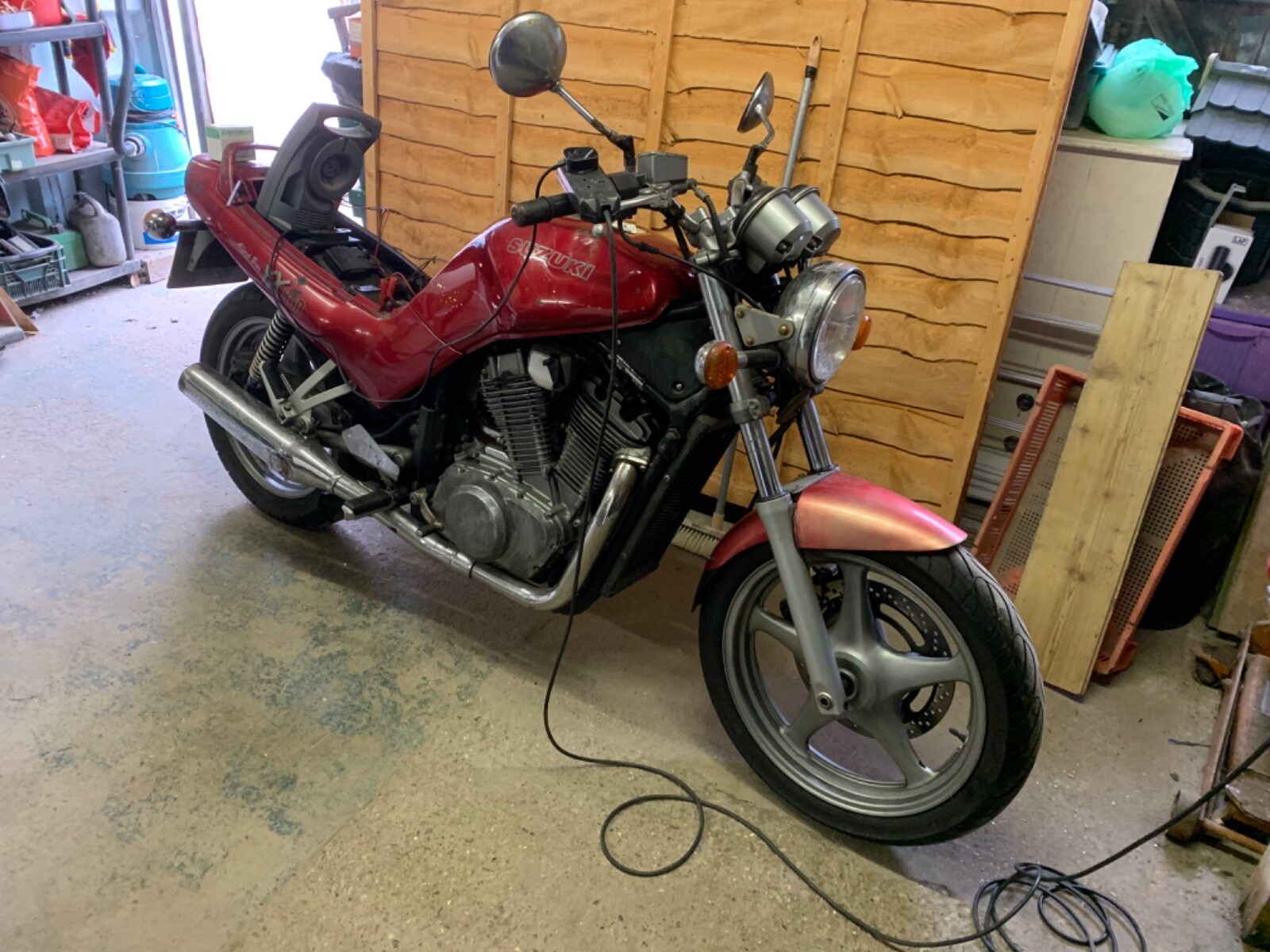 It's time to move on from this project. I bought a 1991 Suzuki VX800 with the intention of turning it into a cafe racer-style bike, but it was in pretty bad shape when I got it. I bought some second-hand fairings, but they came with a poor paint job that would need to be redone if I were to use them. The fuel tank was also dented, but I've since filled it and primed it. However, the inside of the tank is still in need of a thorough cleaning.
The side fairings and fuel tank are available, and the bike does run, but there is an issue with fuel running into the air box from the rear carb. I would prefer to sell the whole bike, but I'm also open to breaking it down for parts. Let me know what you need.
The V5 is in my name, and I have two keys available.
eBay item number: 165978596460
Listing expires: 22-03-2023