1992 Kawasaki Zephyr 750 Custom
View on eBay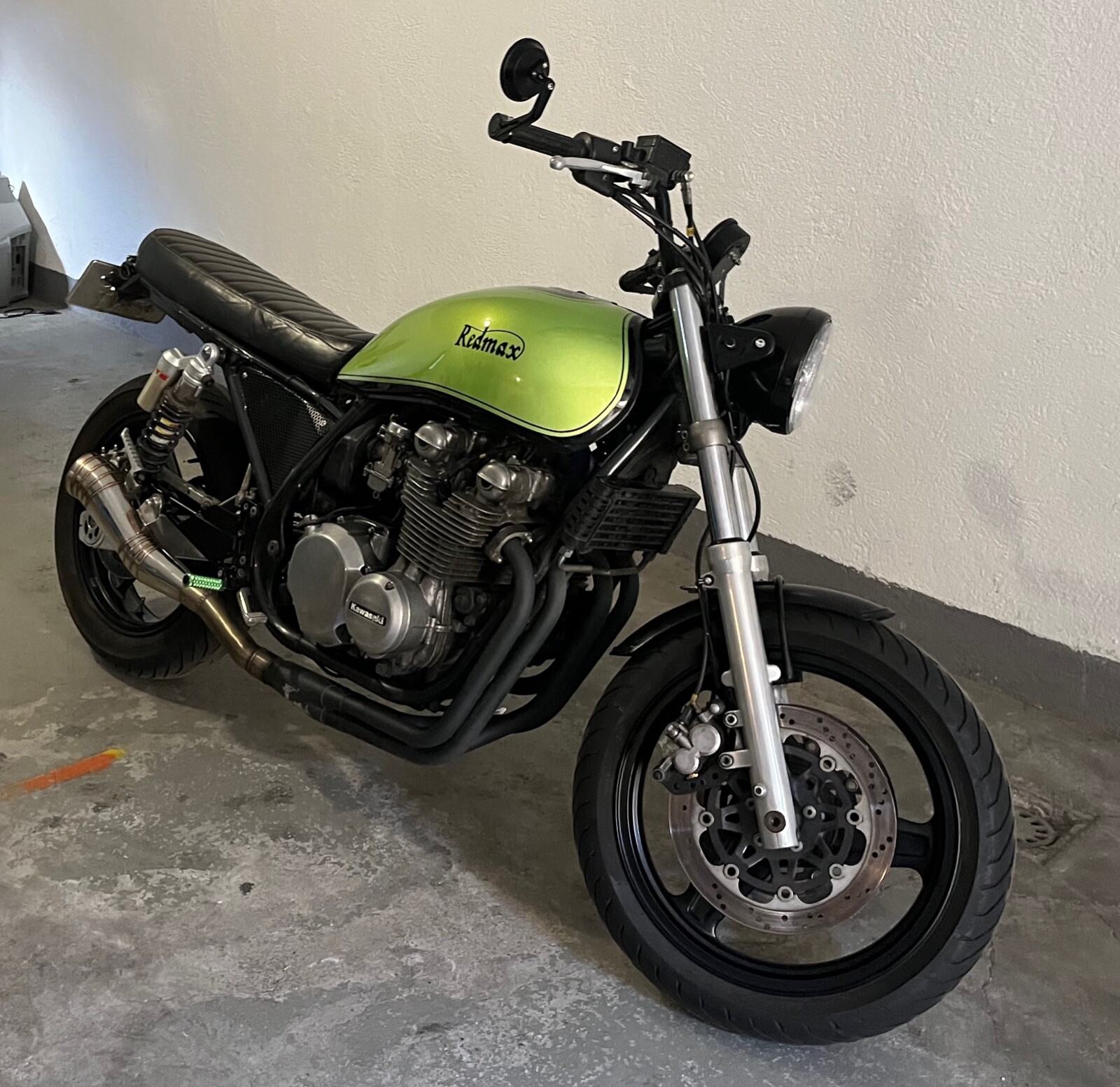 1992 Kawasaki Zephyr 750 Custom

This is a 1992 Kawasaki ZR750 Zephyr, a great bike that has undergone custom work in 2016 by Redmax Speedshop. The custom work includes a Speedo/clock, powder coating of numerous parts, custom paint, seat, and exhaust, as well as ZRX rear shocks. The bike has been well loved and cared for, and is in good condition despite its age. It has 32,000 miles on the odometer and features good Pirelli Angel GT tyres. The seller is unfortunately selling the bike due to moving abroad and not being able to import it into Italy.
Despite its age, this bike is a great ride and performed flawlessly on a 1500km tour through the Italian and French Alps last summer, even when compared to much newer bikes. The bike comes with an MOT until the end of June 2023, but the seller is willing to put a new MOT on to extend this if needed. The bike is advertised elsewhere, so the listing may end early if it is sold.
This Kawasaki Zephyr has had two previous owners and comes with a V5 registration document. It has a 750cc engine and is capable of producing 70 horsepower. It features a five-speed manual transmission, chain drive, and is painted in a metallic green color. The bike has also been modified with custom bodywork/fairing, handlebars/clip-ons, headlights, mirrors, paint job, rear lights/indicators, as well as special exhaust/slip-on and suspension performance upgrades. If you're looking for a custom, well-maintained bike with plenty of character, this 1992 Kawasaki ZR750 Zephyr is definitely worth considering.
eBay item number: 234925608885
Listing expires: 08-04-2023