1993 Honda XL600 Transalp V Twin for Off Roading with MONOKEY Touring Luggage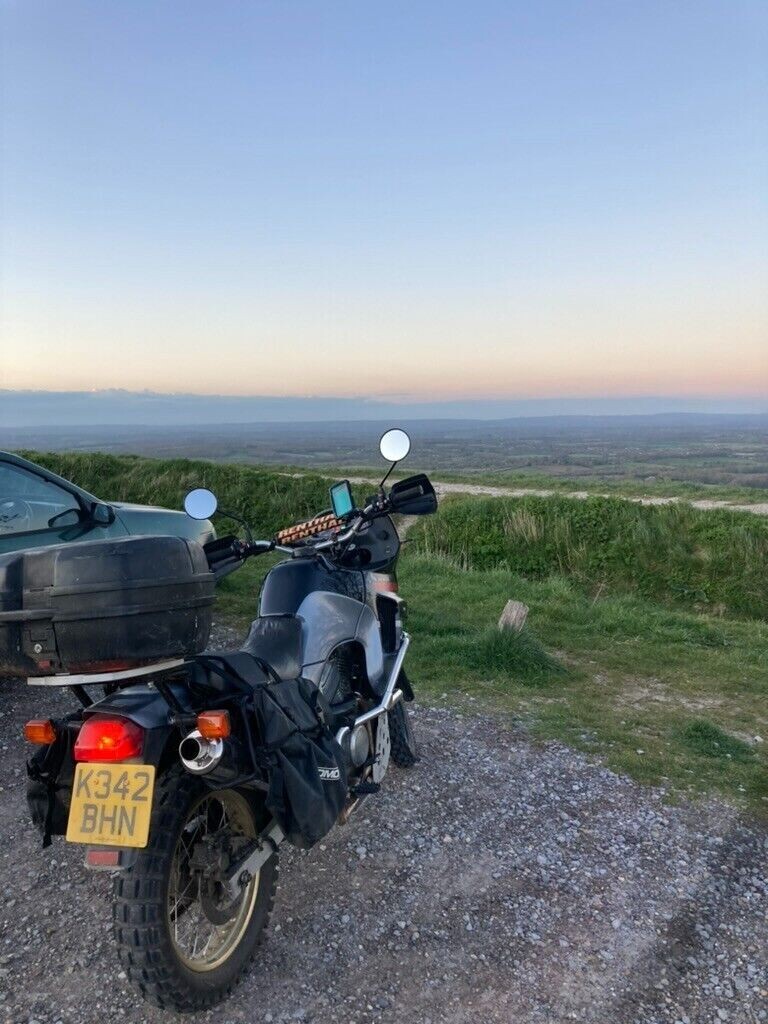 1993 Honda XL600 Transalp V Twin for Off Roading with MONOKEY Touring Luggage
Previous owner had this bike for 9 months or so and garaged the whole time. He took it on a trip to Wales in Spring of 2022.
Reason I'm selling after only buying it in Nov '22 is because I need something smaller.
I have only ridden this for 50 miles or so, but it is a lovely upright motorcycle with plenty of life left. This smaller brother of the Africa twin is known to be a long lived workhorse.
Recent work done: MOT pass (next MOT 13 Nov 2023)
New Tyres @ 16/3/22: S+F TKC 80s (over 50% tread left)
New clutch spring plates & gasket in March 2022
Service 2021: New fork oil & Seals + New Fork Gaiters to protect the chroming
Engine oil and oil filter,
Front and rear brake pads
Rear indicator units
Head Bearings replaced (2019)
Rear brake caliper seal repair March 2018
New Battery 2018
Serviced consistent with use, partial service history & MOTs back to 2008.
There is no paperwork before that, but it has OEM crash bars and sump guard fitted which look great and offer maximum protection. Also has hand guards and bar risers giving extra rider comfort.
Monokey 3 top box and pannier luggage rack fitted.
Super reliable, liquid cooled V-Twin bike, starts immediately and looks & sounds great.
Has 12V power and USB sockets to charge phone/satnav etc
Eligible for Classic Bike insurance with Footman James & other providers.
Bad bits:
Small cracks in the fairings and some fairing screws missing
Seat needs repairing/reupholstering
Previous owner removed windscreen
Rear Brake pedal is bent.
Nothing expensive to fix.
Overall it's a nice reliable bike that's good to go or ready for a little refurbishment to make it a classic headturner.
Listing expires: 31-01-2023