1993 Kawasaki GPZ500s (EX500-A6) A2 Compliant, Open to Offers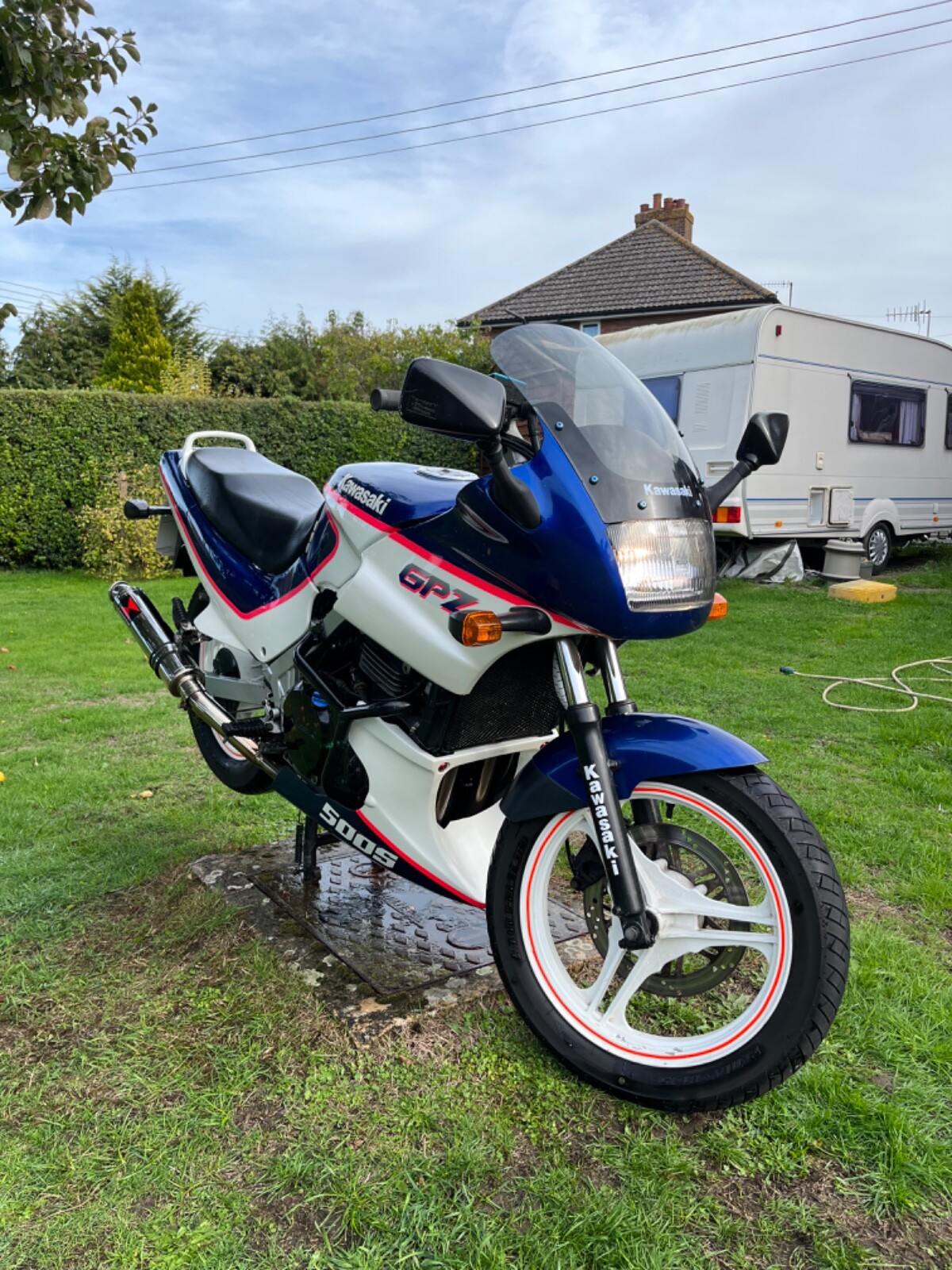 1993 Kawasaki GPZ500s (EX500-A6) A2 Compliant, Open to offers
1993 Kawasaki GPZ500s (EX500-A6)
30,000 miles on the clock
Comes with 3 keys, V5, other documents and service history. Old spares, screen and other parts included. MOT until April 2023
I bought this bike as my first 'big bike', and refurbished from scratch. This work involved painting, new battery, new filters, oil change, carb rebuild and balancing. Changed jet sizes for a more balanced power delivery and removal of flat spots in acceleration.
I am selling because I have bought a newer bigger bike, it's going to be sad to see it go, but I can't justify having two bikes in this current financial climate.
The bike had a dyno run back in 2021, to provide evidence of the power output to get insurance as an A2 compliant bike. This was carried out at Colchester Kawasaki, the dyno graphs will be given over to the new owner.
The bike has been bullet proof and extremely reliable. For an 30 year old bike, it turns heads on every ride, and is a quick bike considering it makes 47bhp, it's genuinely surprising.
Listing expires: 15-02-2023