1993 Suzuki Rg125 Fun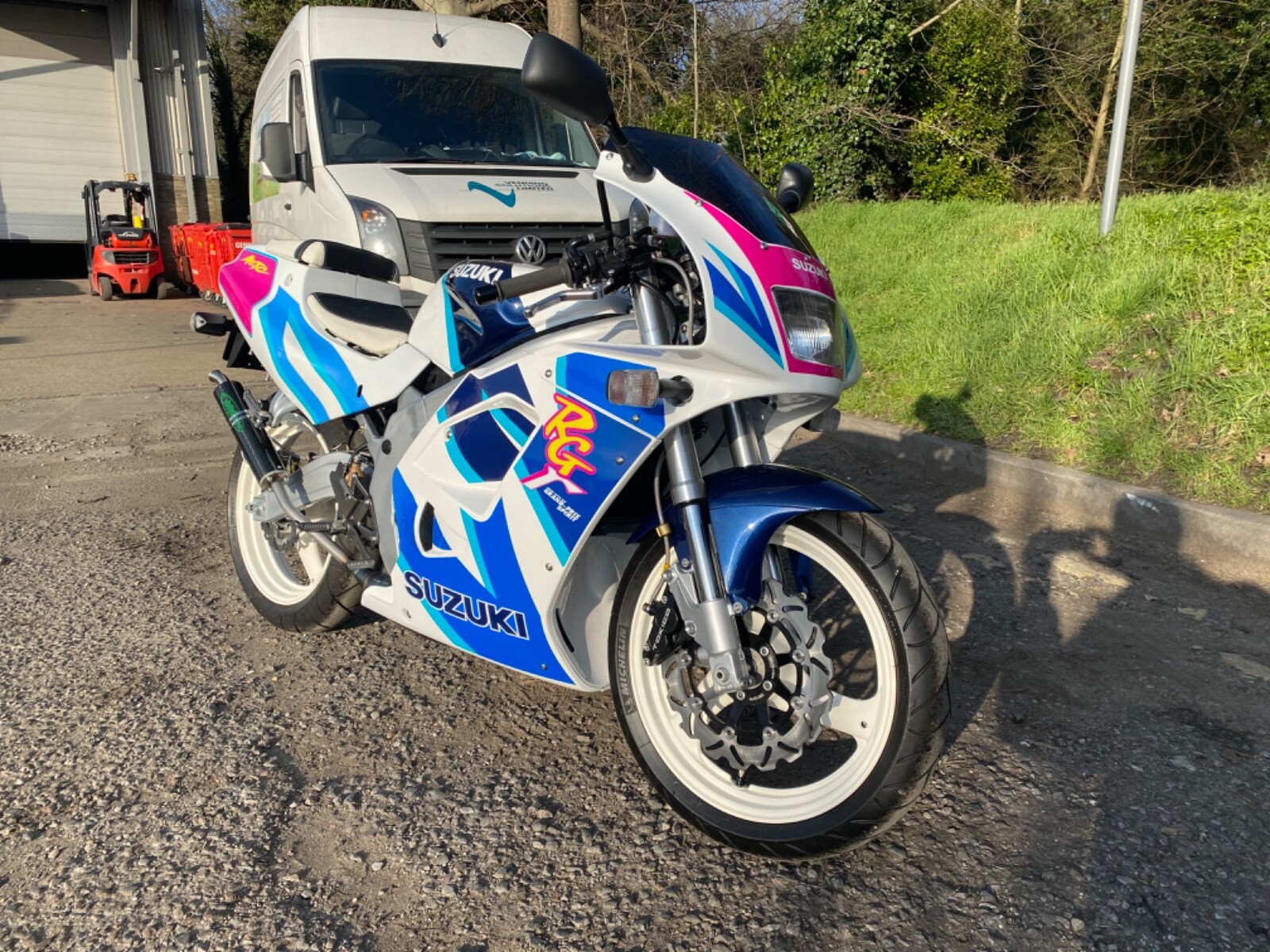 This is my Suzuki rg 125 fun 1993. I have owned this bike for more than 10 years, slowly collecting the parts I needed for a full nut and bolt restoration. Every part has been stripped, vapor blasted, zinc plated and restored and the bike is in beautiful condition.
The engine is fully rebuilt, all new bearings, seals, gaskets and piston. The barrel has been re-plated, power valves rebuilt and fully working, pulls very well through the rev range. All fairings are genuine Suzuki, no fibreglass. I'm only selling the bike as I have too many in my collection and a real passion for Italian bikes, so hoping I can find someone who will appreciate this bike for what it is and can see the huge effort that has gone into restoring it.
The bike is almost 30 years old and in amazing condition, has to be seen if you're an RG fan. No time wasters or trolls please. I'm in no hurry to sell and fully aware how rare this bike is.