1994 Harley Davidson FLHTC Ultra Classic Unregistered US Import Running Restore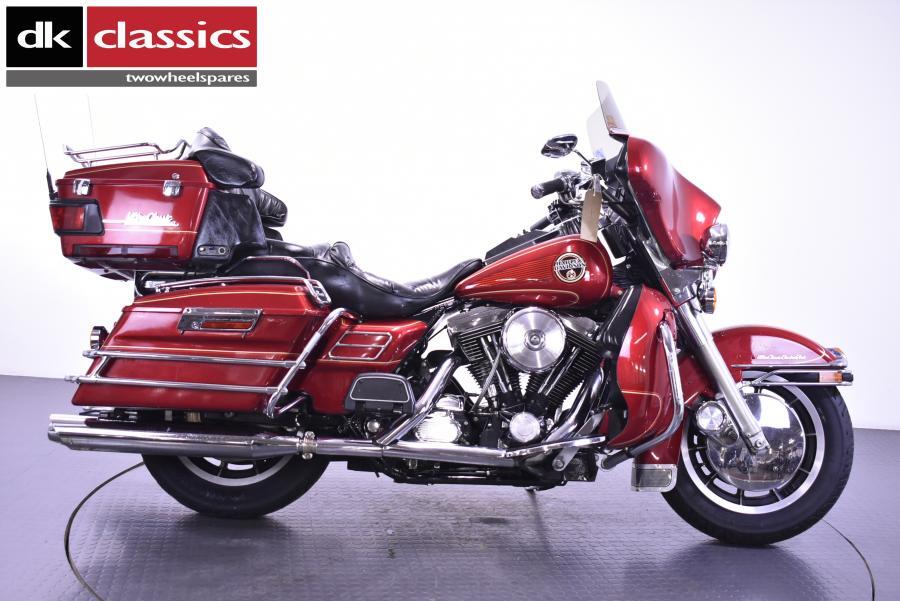 1994 Harley Davidson FLHTC Ultra Classic Unregistered US Import Running Restore
.As you can see this bike is remarkably original & nearly complete missing just the l/h mirror. It has age about it so the seat cover has some punctures, the r/h switch & front brake master cylinder are losing some of the chrome plating.
But now for the good news………This is the actual bike you are bidding on – not library pictures from 29 years ago & it is every bit as nice as it looks here…..A true time warp machine!. The general condition is stunning, the crash bars look as though they've never been tested – the only damage i can see is a bit of paint missing off the rear edge of the top box lid.
wheels are straight with nice clean alloy, good discs, calipers & working master cylinders. Forks & yokes look straight & clean. Mudguards are both solid & are very tidy. Taillight assy is good as are the headlight & indicators. Instruments look great. Exhausts are original & solid. The engine is cosmetically clean BUT BEST OF ALL there is life in the battery & fresh fuel in the tank, it fires, starts, runs & revs.