1994 Kawasaki Vulcan VN-15SE
View on eBay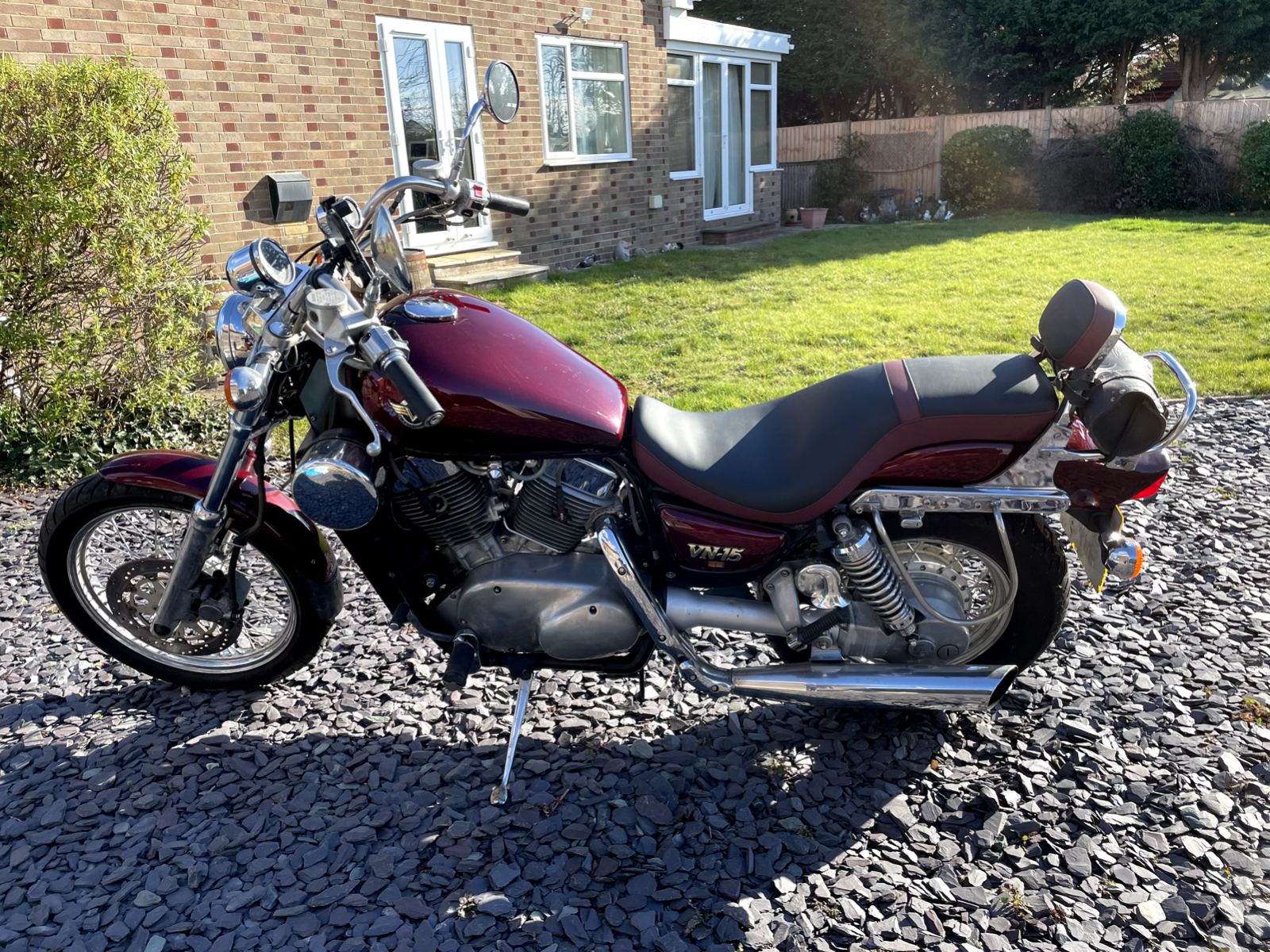 1994 Kawasaki Vulcan VN-15SE

For sale is a 1994 Kawasaki Vulcan VN-15SE, a classic US style cruiser with a 1470 cc twin cylinder engine and 30,000 miles. The seller believes the mileage to be genuine and has only added about 1,000 miles since purchasing the bike in 2021.
The bike has undergone extensive improvements, including a full professional re-paint of the tank, mudguards, and side panels, a professionally recovered seat and back rest, a new battery, a new rear tire with 200 miles, a new starter clutch, a new tachometer, and a refinish of the wheels and spokes.
Additionally, the bike comes with a leather tool roll, a set of large leather throw-over panniers, an LED headlight bulb, a pair of day-running LED lights, a slightly smaller "display only" number plate, and a Clymer manual. The bike has a 12-month MOT until March 3, 2024, and passed its MOT today without any advisories.
eBay item number: 144970897975
Listing expires: 03-04-2023