1995 Honda CBR 900 RRS Fireblade, Last of the SC28 Models. Low Mileage and Original
View on eBay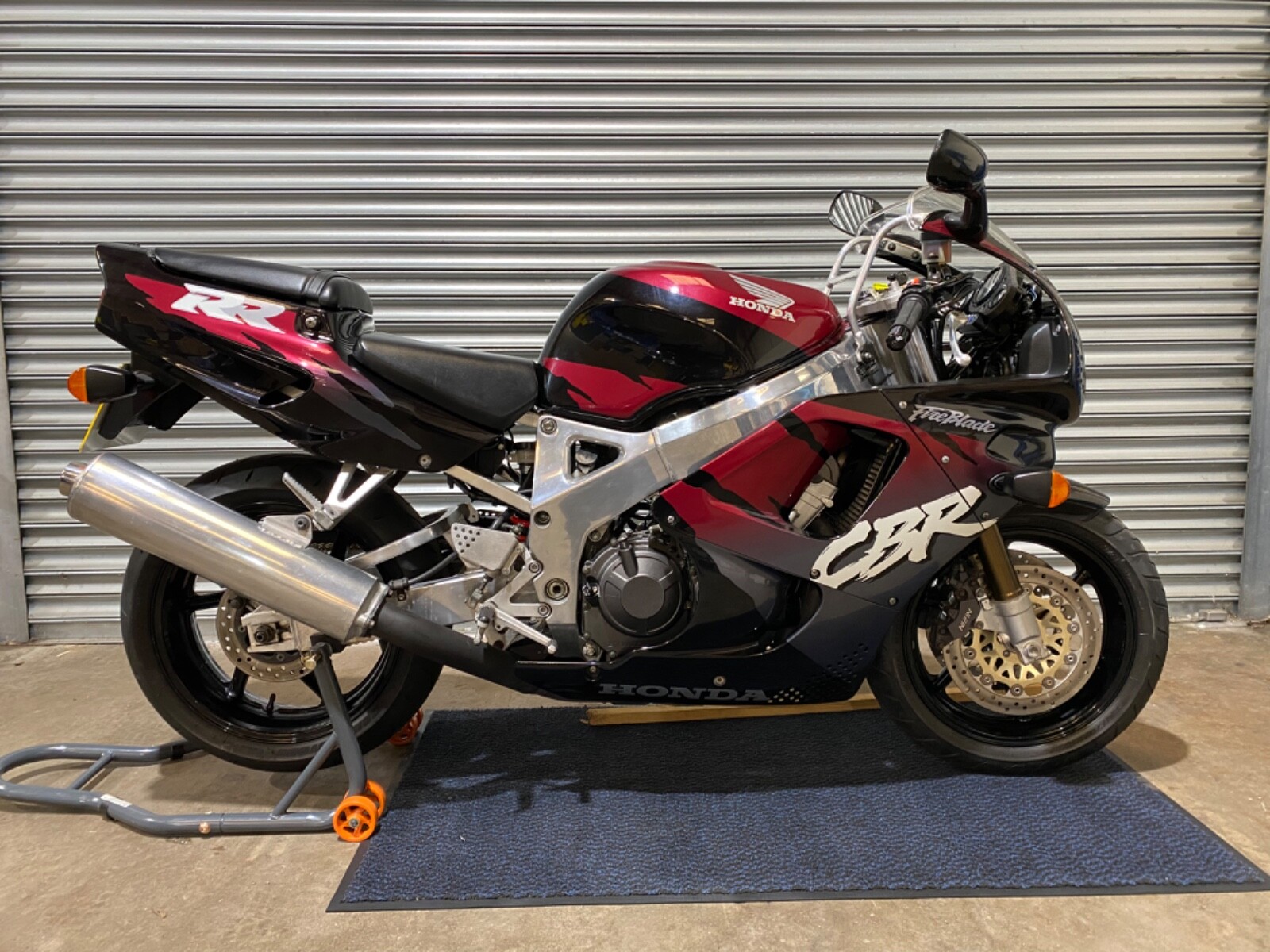 1995 Honda CBR 900 RRS Fireblade, Last of the SC28 Models. Low Mileage and Original

13,946 miles, both keys, lots of receipts and handbook
For sale is a superb example of the early SC28 Fireblade, which is becoming extremely rare in standard condition and is also a wise investment, with prices going only one way.
The bike is in excellent condition, remarkable for a 28-year-old machine, with some age-related marks, as expected. This is the last of the SC28 Fireblades, the one with the wicked power band, which was smoothed out with the introduction of the SC33 RRT Fireblade in 1996.
The bike comes with both keys, owner's manual, and a good amount of supporting paperwork. It has had recent chain and sprockets and a new YSS Shock. The original shock is a bit rusty but is also included.
The bike starts on the button and runs smooth and perfect, typical Honda. It had a new MOT in October with no advisories. The bike benefits from a recent oil and filter change and is now ready for its new owner.
This bike is being sold as a private sale out of a small private collection and will be greatly missed. First to see will buy.
eBay item number: 266177065599
Listing expires: 18-04-2023