1995 Kawasaki KX 500 Genuine Ex Team Green USA Desert Race Bike Un-restored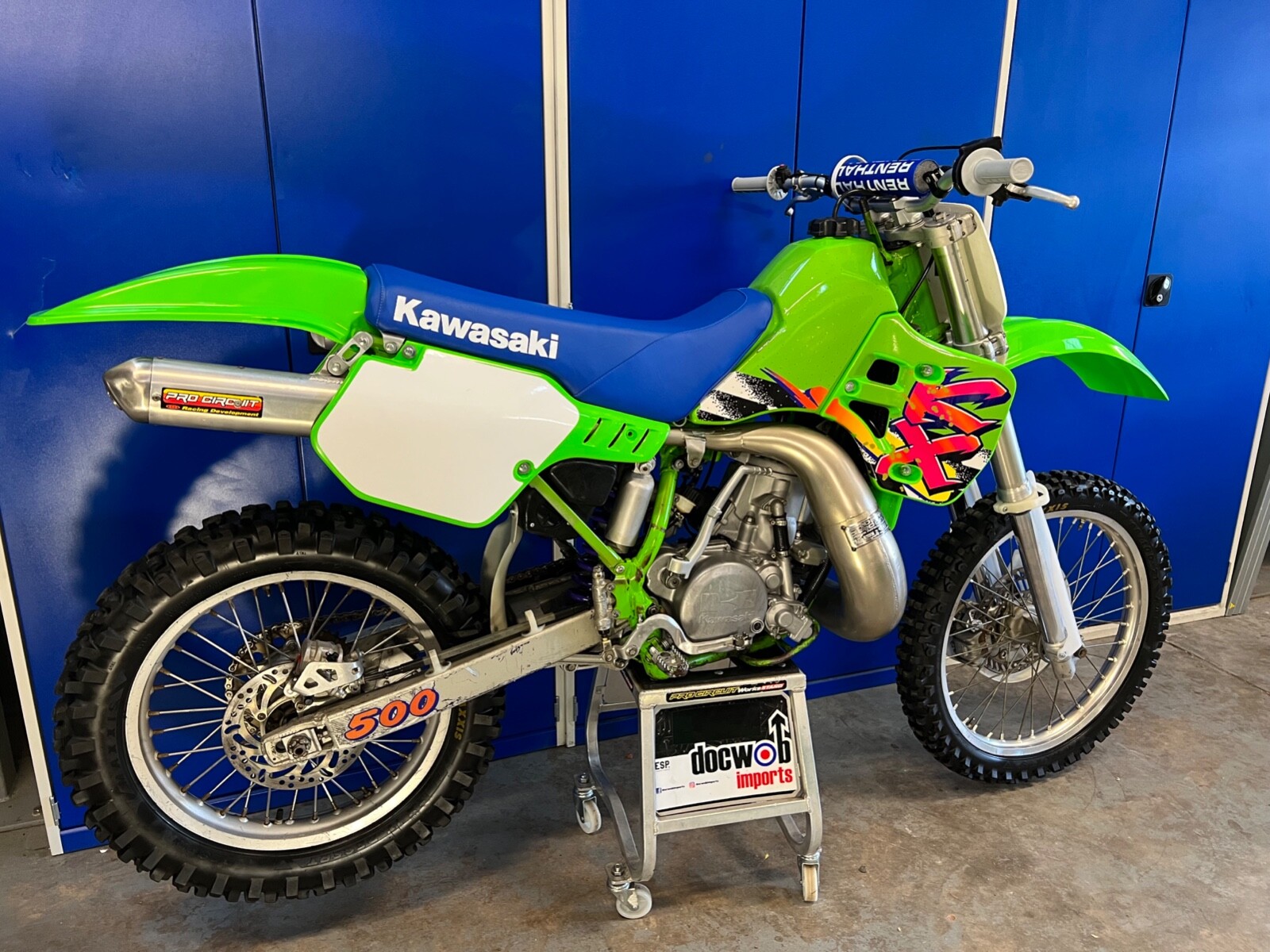 1995 Kawasaki KX 500 Genuine Ex Team Green USA Desert Race Bike Un-restored
Here is an un-restored "survivor" EX Team Green USA KX 500 desert race bike,
Its a 1995 model and has ALL of the team Green modifications done to it, including the DH logo welded onto the frame in respect to the great Danny Hamel who passed in June 1995 whilst racing the Baja 500.
The frame has so many modifications im not sure I can list them all but it has a welded on skid plate / case guard loops,beefed up shock mounts / steering damper mount / gusseted pipe mounts
The carb is bored out to 40mm
The swingarm is modified for the billet 3 mount point chain guide
There is still the original Sidewinder sprockets and chain fitted.
Pro Circuit pipe and spark arrestor silencer
Pro Circuit suspension mods including billett bladder cap
Billett silencer hanger
Renthal bars, cloth bar pad in blue and soft grips.
Acerbis team issue front disc cover
There is a billett rear brake carrier and works connection rear brake guard fitted
There is an 18 inch rear rim and desert maxis tyres fitted,origonal from new.
Pro Circuit billett dog bones in the linkage
We fitted all new UFO plastics, new era correct graphics with white backgrounds and seat cover.
Listing expires: 13-02-2023