1996 Honda CBR400-RR (NC29)
View on eBay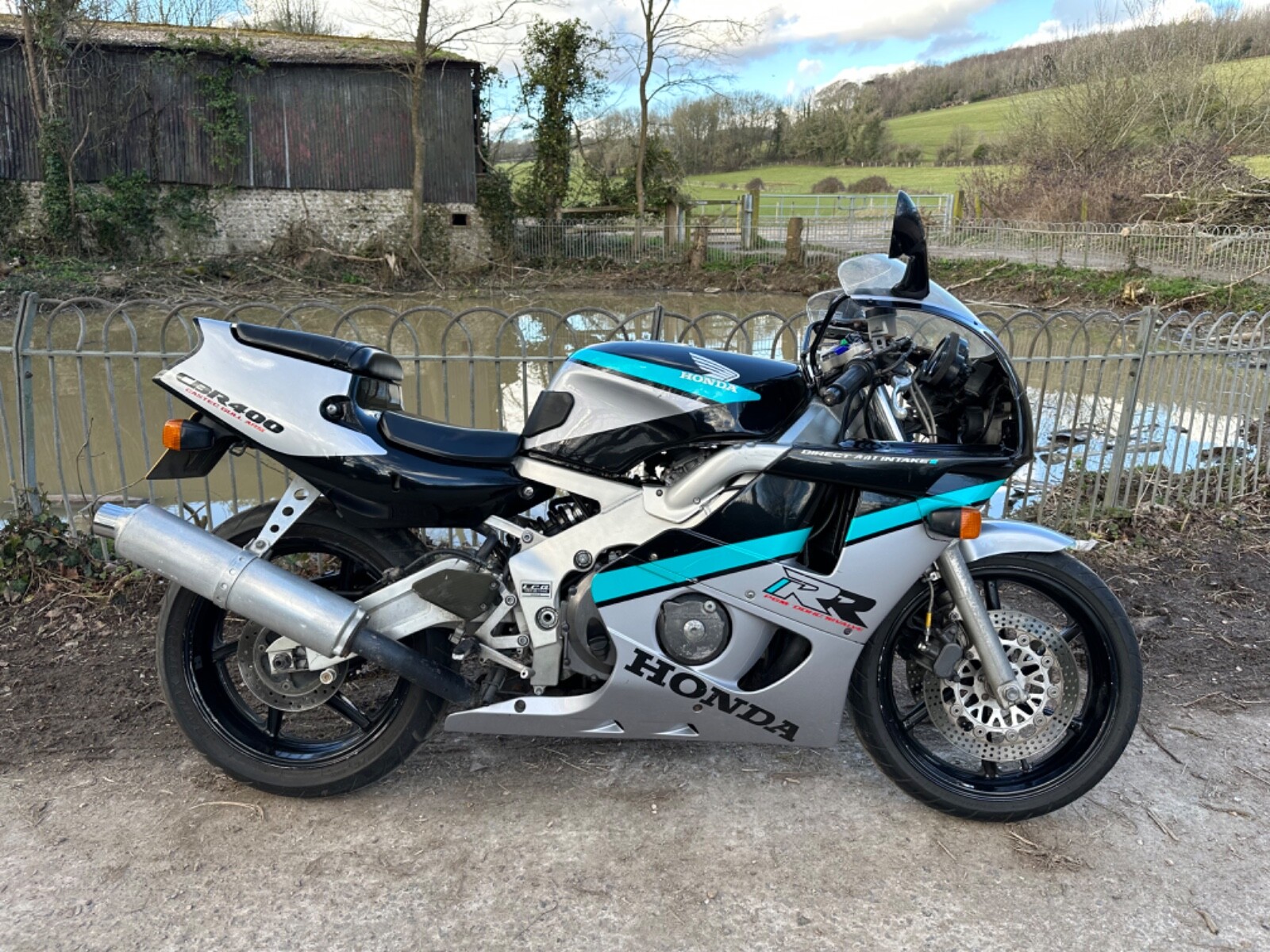 1996 Honda CBR400-RR (NC29)

For sale is my 1996 Honda CBR400-RR, also known as the Baby FireBlade. It has 20,000 miles on the clock and currently has 2 months MOT, but I'm confident it will pass without any issues.
I recently purchased it, but unfortunately, I don't fit comfortably on the bike, so I have to sell it and get something bigger. This bike is perfect for anyone under 6ft.
It's in great condition for its age, and everything is in perfect running order. It has been well taken care of throughout its life and ridden regularly. The engine is faultless and starts without hesitation. I recently had the carbs cleaned and balanced with the idle set, and it has been serviced at proper intervals with new oil and brake fluid. The gearbox and clutch are working fine, and the engine pulls well through all gears. It has a fairly new rear Hagon adjustable shock and chain and sprockets with lots of life left.
The fairings are totally original and in good condition but not mint. There are some light scratches on the right-hand side fairing, but they're not really noticeable, and the front fairing has a small crack. Otherwise, all paint is in great condition with very few blemishes or marks. All lights and gauges work without issue.
Overall, it's a really nice bike in great condition, and I'm disappointed to have to sell it. I have taken a full walk around video, so feel free to ask for it, and I can send it over. I'm asking for £ONO to buy a bigger CBR. The bike is located in Brighton, and viewings are welcomed, or I can arrange a speedy delivery for an extra cost. Please message me for a delivery price. Thanks.
eBay item number: 295566663232