1996 Honda RVF400R NC35 Low Mileage Super Sport 400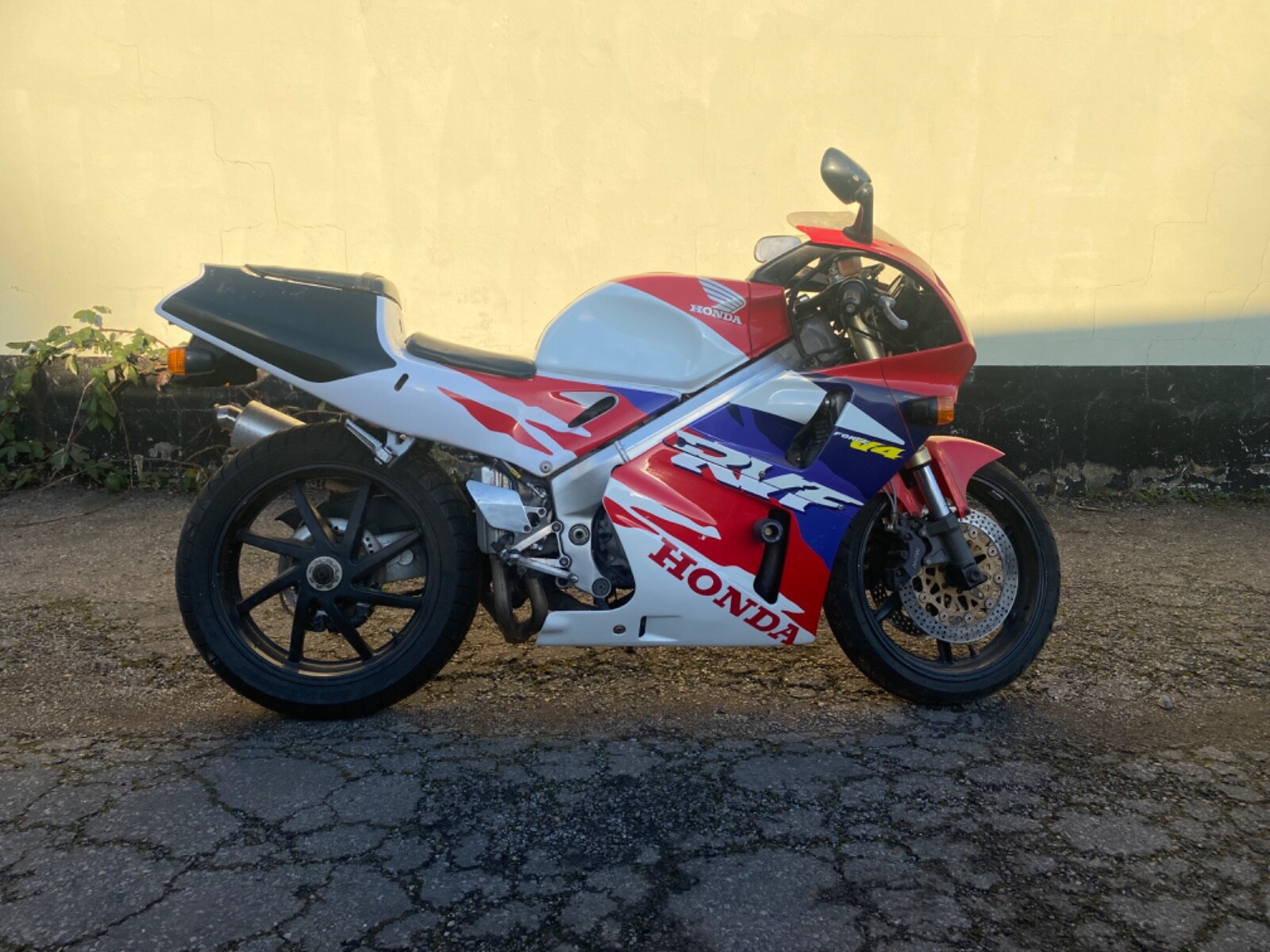 1996 Honda RVF400R NC35 Low Mileage Super Sport 400
Honda rvf 400 nc35
Bike speaks for itself really.
We all know what it is and what it's worth up and running.
I bought this way back when for the wife and we used to go on jolly's together as I had a cbr.
Anyway, life moves on and so has she. I've sold mine and now this can go as I'll never see her again (hopefully) and it's too small for me.
This bike was no expense spared and wanted for nothing. Unfortunately when we parted ways the paperwork was misplaced so no history and no logbook. I have a v62 here filled out with the bike details ready to complete in new owners details and will cover the dvla fee.
Bike has been sat up so will need going over. I drained the fuel and threw some fresh at it and it still runs.
Will need new chain, batter and tyres etc before riding due to the age of them.
It benefits from
Goodridge braided hoses front and back
R&G crash bungs
Full scorpion stainless exhaust
And is fully data tagged (no paperwork as mentioned)
2 keys