1996 Suzuki RGV 250 SP VJ23T 21,809 Miles Classic 2 Stroke Sports Bike
View on eBay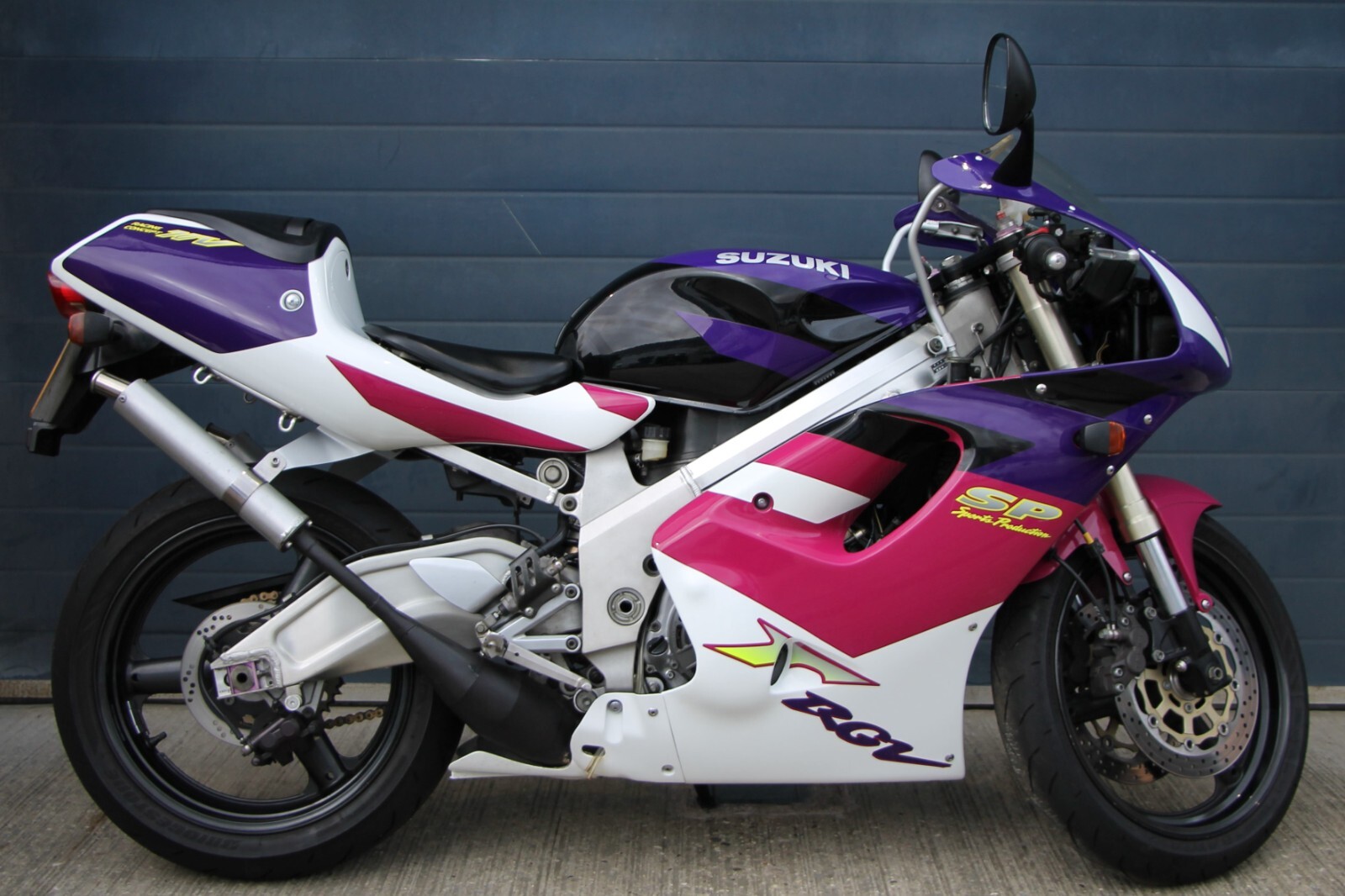 1996 Suzuki RGV 250 SP VJ23T 21,809 Miles Classic 2 Stroke Sports Bike

We have for sale a rare 1996 Suzuki RGV 250 SP VJ23T model, which is a classic 2-stroke sports bike with 21,809 miles on the clock. Only 2218 of these were ever built between 1996-1997, and the model was not officially sold in the UK.
This bike has been kept in its original standard condition and comes with several extras, including the original ECU and plugs, Vegasports pipes (but also has the original standard cans), original brake lines, rear passenger footrests, original front master cylinder, all Zeeltronic mapping files for the ECU, dyno reading paperwork, receipts of all Suzuki genuine parts, MOTs, and a CD with all information throughout the years stored. It also has a workshop manual (Japanese version), wiring diagrams, and the V5 is present.
The Suzuki RGV 250 SP VJ23T is in excellent overall condition and is one of the last great two-stroke race replicas around. It has a 70-degree unit with a smaller bore and longer stroke, giving it dimensions closer to square and more akin to the GP bikes than its greatly oversquare predecessor. This translates to a greatly improved mid-range power spread, while its fully adjustable suspension and GP-inspired frame and swingarm are topped off with stunning bodywork. VJ23s remain a very uncommon sight in the UK, so this RGV250 would make a discerning addition to any collection of ultra-rare motorcycles.
eBay item number: 195657389642
Listing expires: 14-04-2023