1997 Honda CR250 EVO Plus Two Stroke MX Motocross Bike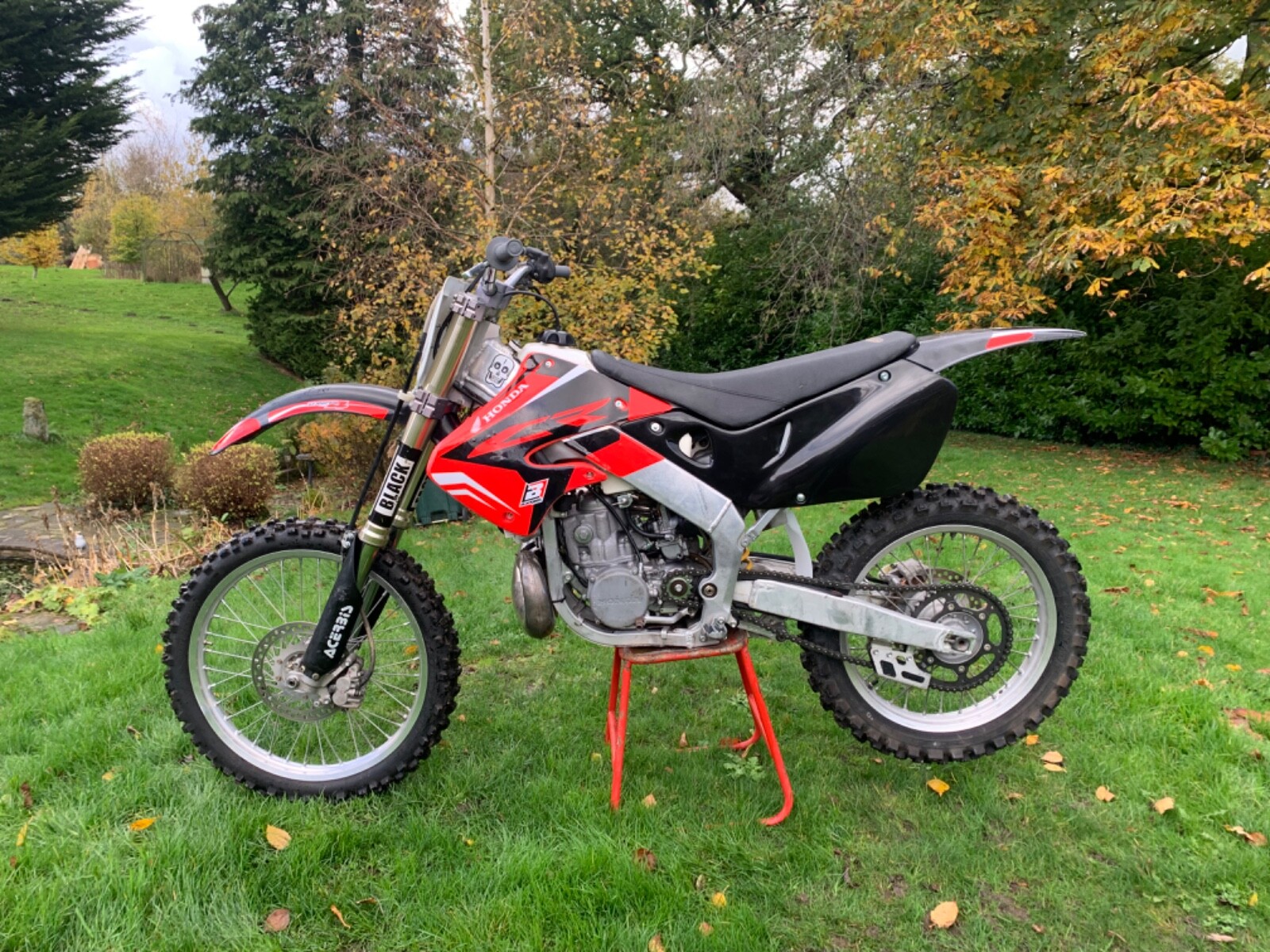 1997 Honda CR250 EVO plus two stroke MX motocross bike
1997 Honda CR250 motocross bike
Really great condition aluminium framed 1997 honda CR250
I really like this bike. Think it's because I had a really similar CR125 back in the day.
Was working on it today and there is so much of this bike that is absolutely mint.
It only has a couple of minor issues and nothing that would stop you from riding it.
While it's a up for sale I'm planning to use it for a bit of MX practise but would not expect the overall condition to deteriorate.
Has some great extras on it like the triple clamps? Pipe and pro circuit rear linkage
bike clicks through the gears fine & the engine sounds really sweet. The bike rides beautifully as can be seen on the video
gorgeous 250cc 2 stroke MX bike which would be great for EVO plus racing or just for practise
Please feel free to ask any questions and i'll do what i can to answer them.
Bike is being sold as seen – no warranty & is not returnable!
I can arrange delivery with a decent courier if you need – you pay the courier direct & just make sure i've been paid before he collects the bike for you
Classic bikes have seen huge increases in value over the past 10 years & they are set to continue. At present they offer significantly better return than money in the bank & can be enjoyed either just to look at or to actually use – you can't do that with a bank statement!!
The pictures form part of the description. I advise you to come, view & examine the bikes which can be done in a covid secure manner. This bike is in storage so if you do want to come & look it needs to be pre arranged so i can go & get the bike.
Deposit of £250 to be received within 24hrs of agreeing to buy the bike. Final payment to be received in cash or bank transfer on collection within 7 days of commiting to buy.
Listing expires: 20-02-2023