1997 Reg 2001 Honda XR250 Ex MOD
View on eBay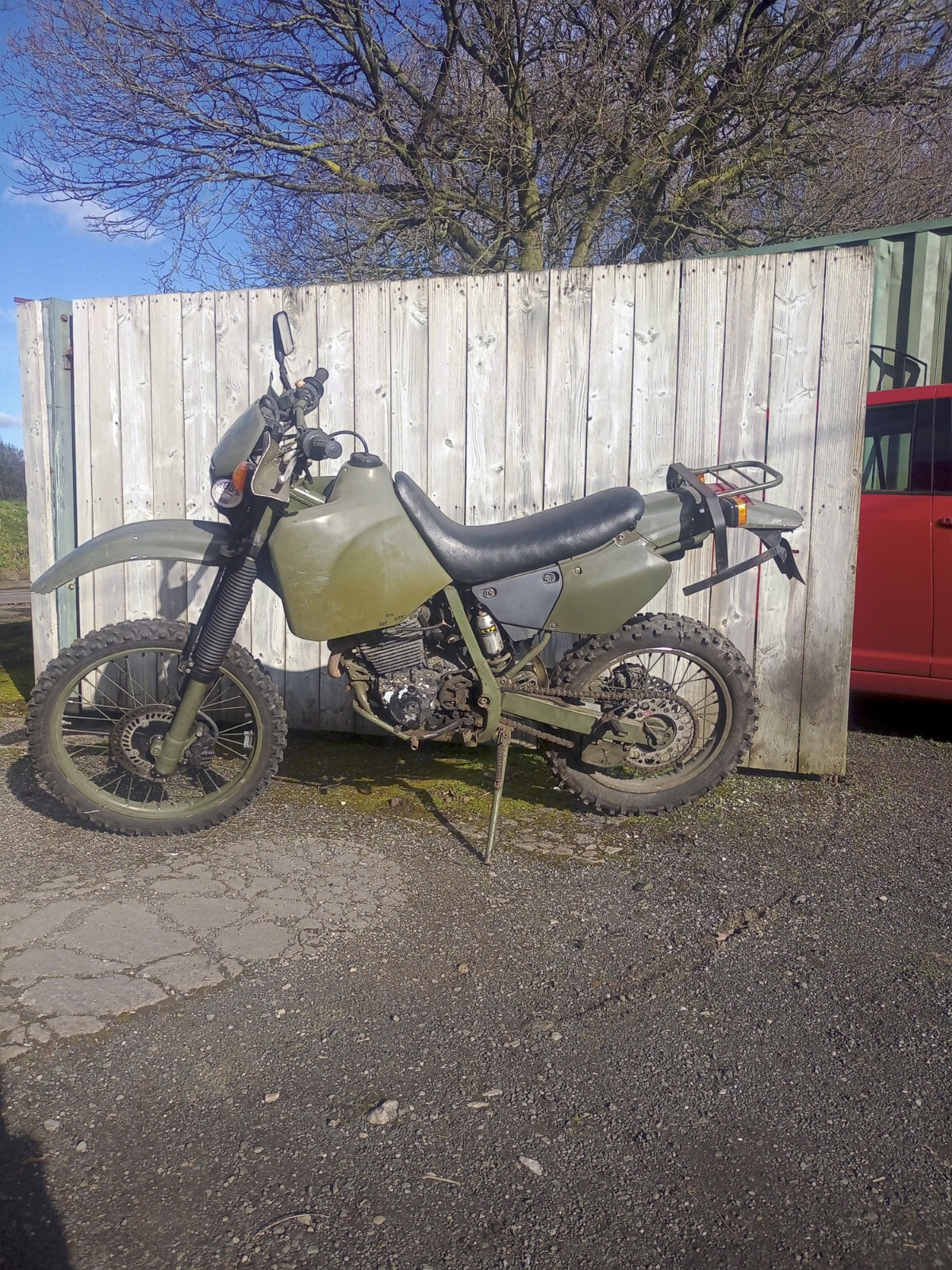 1997 Reg 2001 Honda XR250 Ex MOD

For sale is a 1997 motorcycle with low mileage of only 14,000 km, which was first registered in 2001. This bike is all original and nothing is missing or damaged. It was originally used by the Paras and SAS, and an interesting article online details a restoration of a similar bike. My bike is identical to the one shown in the article, albeit a little tatty.
The bike features a large capacity Acerbis tank, as well as a more comfortable Gel seat that matches the original. The bike also has mirrors and indicators, which is apparently unusual as they were usually only fitted to Australian models. The last MOT was on 7th May 2016 with 14,566 kilometres, and the current mileage is 14,666.
This motorcycle is very cool and always turns heads; people are always asking about it. It has the added advantage of being dynamo/no battery, which is great if it is used infrequently. There's no need to worry about a flat battery when you wish to use it! The bike can be viewed at Siddington Smithy in Cheshire and is easily found.
eBay item number: 256008883015
Listing expires: 23-03-2023