1998 Honda VFR 800 Fi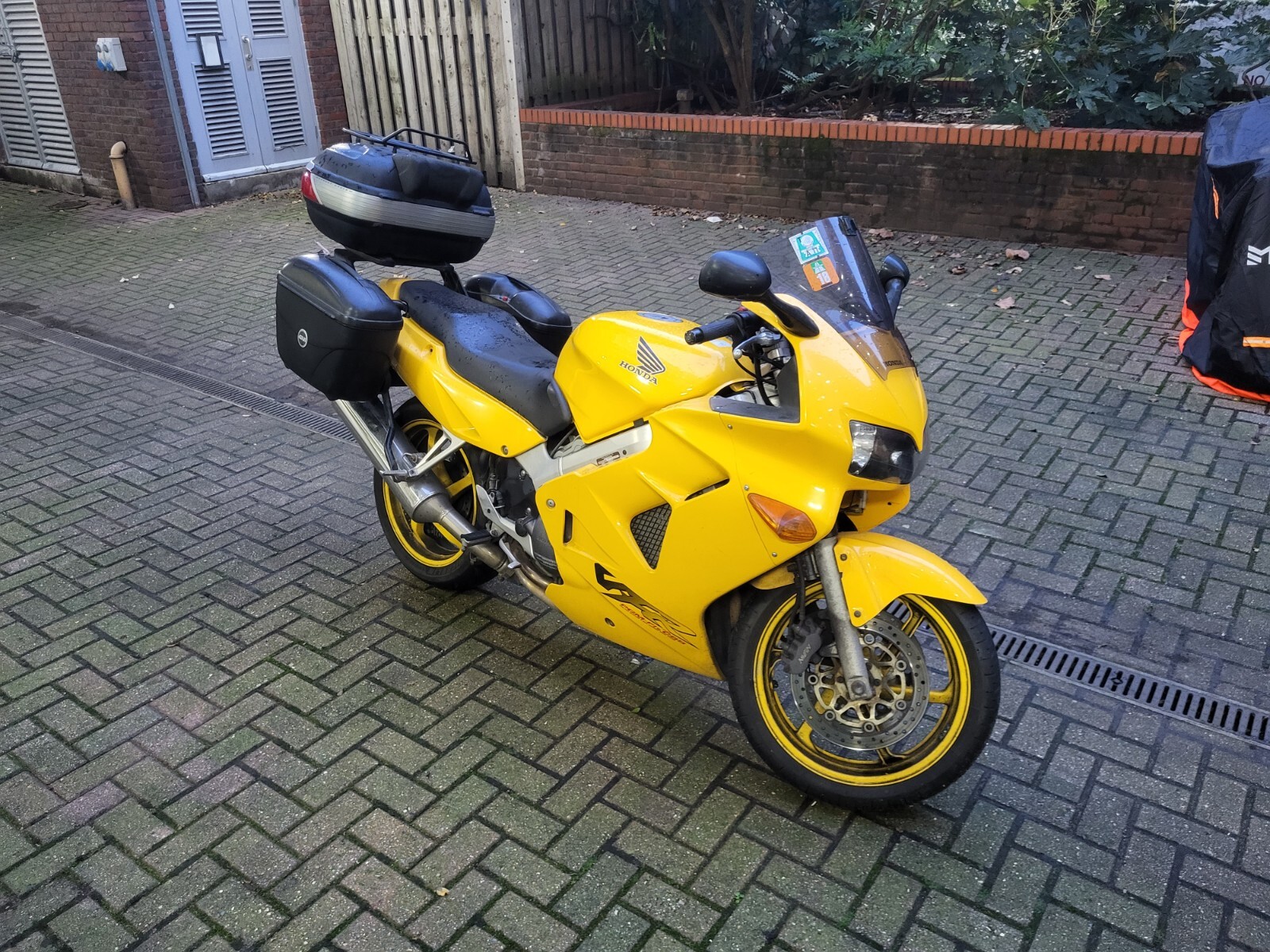 Honda vfr 800 fi 1998.
I bought the bike to commute through London, a job for which it's perfect for – Nice and nimble to slice through traffic, and fast enough to make small gaps.
The bike is fitted with full luggage (top box and panniers) which is fully removable, as is the rack, for those sporty Sunday blasts.
Included is a cover for the pillion seat to make it look nicer.
The top box has a cushion on the back, to allow a pillion to lean against (my wife's favourite part of the bike)
It has been upgraded with a larger screen to help keep the most of the cold.wonter air off your chest, which creates a nice bubble of stillness.
Oxford heated grips are fitted, but I can't really set them to any higher than 25% or my hands start to get sweaty.
The v4 engine sounds amazing bouncing off tunnels and bridge's as you tide about.
The bike is fully ulez compliant and congestion charge exempt, so free to ride though London.
No reserve.