1998 Suzuki Tr50 Streetmagic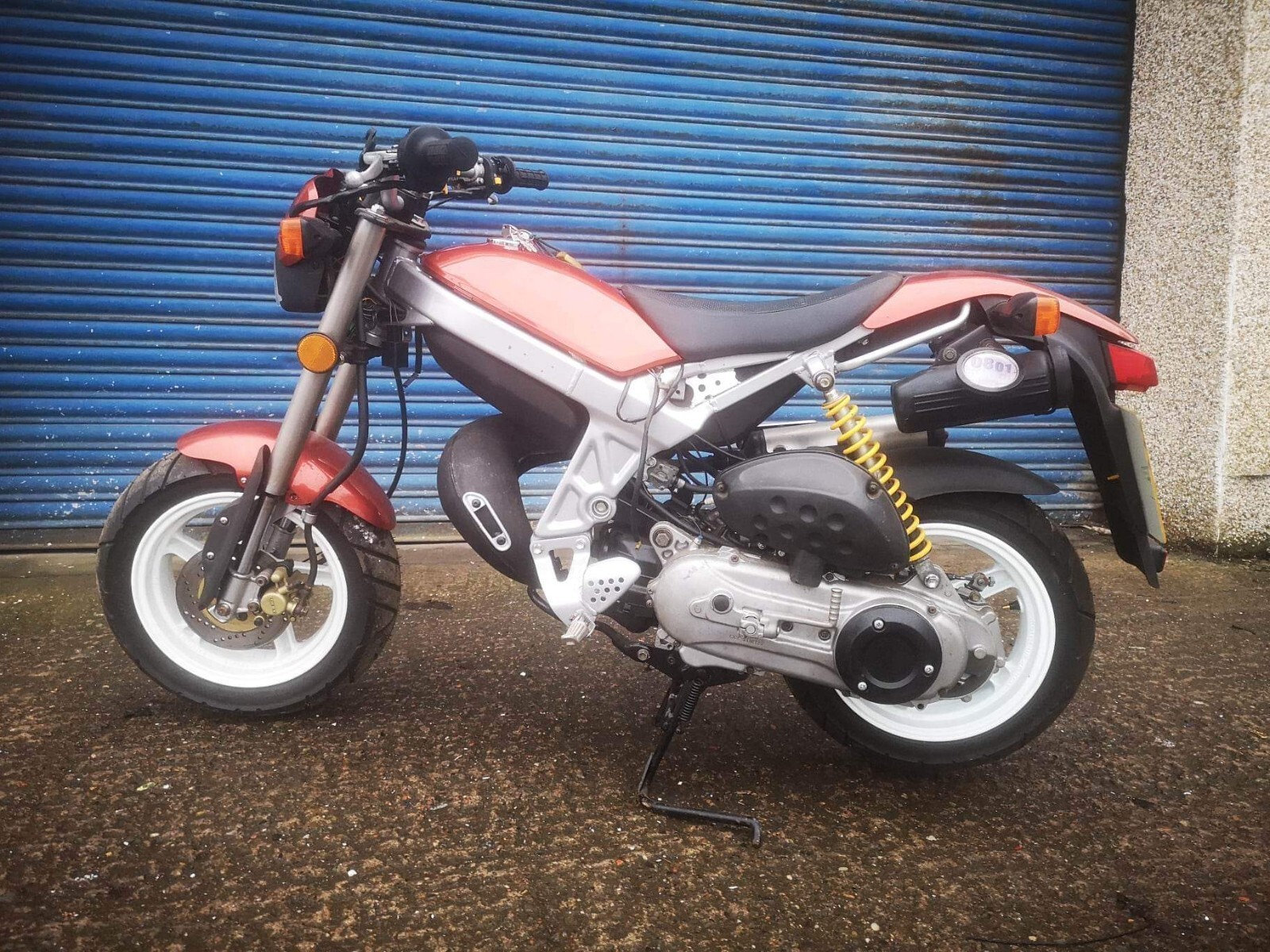 1998 Suzuki Tr50 Streetmagic
1998 Suzuki Tr50 Streetmagic. Perfect for 16 year olds. Ride on CBT or fit on back of camper and away u go.
Here is a lovely 1998 Suzuki tr50 streetmagic that I fully restored a couple years ago, never used and sat in the office in work.
Will need a new battery as this one's dead, couple bolts in tank plastic to secure, and with it sitting probably a carb clean.
I'm sure the horn is missing but it's a standard 12v horn that goes on.
Please look at pics as they form part of the description.
Bike is based in larkhall. Viewing and collection preferred but can send by courier if needed.