1998 Yamaha R1 4xv Track Bike
View on eBay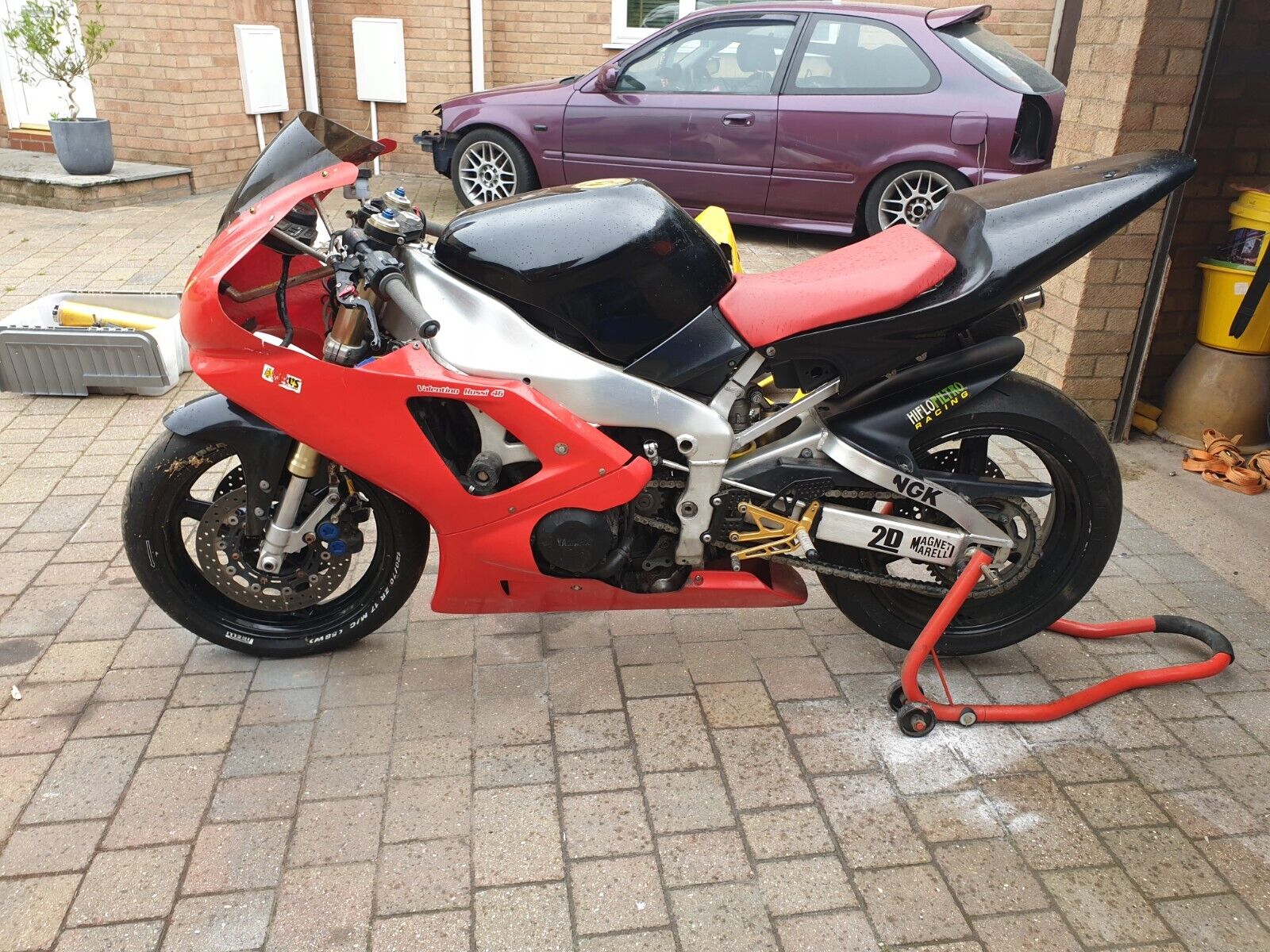 1998 Yamaha R1 4xv Track Bike

I am selling my 1998 Yamaha R1 4XV track bike. It does not come with a V5, but I purchased it from a good friend who had owned it for years and had lost the V5, which did not bother me.
As you can see, the bike has been well-used and has spent a lot of time on the track. However, I have only taken it out for 3 track days in the past 2 years, so it hasn't been used much.
The bike comes with 2 sets of spare fairings, a spare shock, spare clocks, spare rear sets, and has had the following work done in the 2 years I have owned it:
New clutch
New spark plugs
New oil and filter (2 track days ago)
Front and rear wheel bearings
Carbs cleaned (but will need doing again as it has been sitting all winter)
The bike runs well and is still a very capable machine. If you have any questions, please ask, but please, no time-wasters!
Collection only from Lowestoft, Suffolk.
A deposit will be required to secure the purchase.
Thank you.
eBay item number: 125821161282