1998 Yamaha Virago 535. Only 12000 Miles. One Owner for 24 Years !!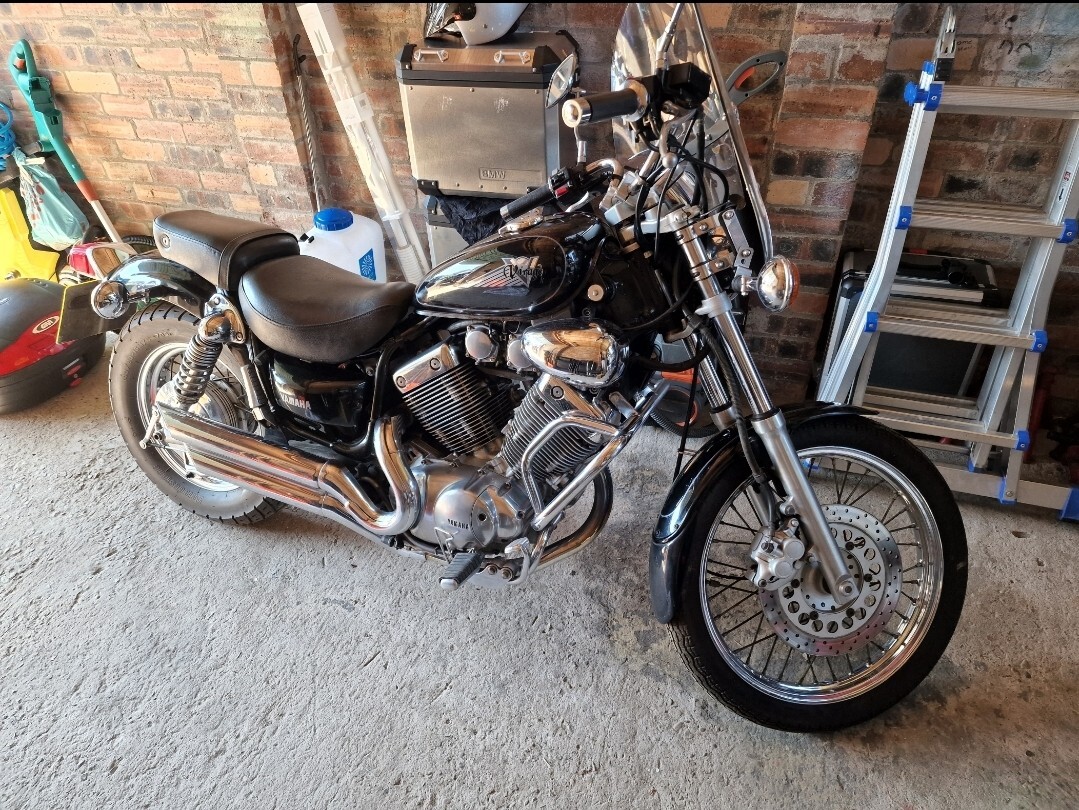 1998 Yamaha Virago 535. Only 12000 miles. One owner for 24 years !!
1998 Yamaha Virago 535
Only 12000 miles
1 owner from 1998 to 2022 until I bought it.
I recently bought this back in August on the of chance whilst viewing a Motorhome that an older retired gent was selling. He bought it in 1998 and used it for commuting in the summer months when he was still working. He since retired in 2009 and it then sat in his heated garage under a cover on charge ever since. We done a deal on the Motorhome and then on the Virago and a few weeks later it was transported to my home.
Since owning it I've stripped and cleaned out both fuel tanks, striped and cleaned the carbs, replaced plugs, oil and filter and fitted a new battery. Some fresh fuel and it fired up first time in 13 years. It did have a blow in the original exhaust box once I got it going so I've replaced this with a brand new pair of black widow slash cuts ( sound amazing ). It currently sits on old cracked tyre's but a I have a brand new set to go with it. All brakes are fine with plenty life left and work as they should.
It also has a front screen, rear storage box and rack that are not fitted but will come with the bike.
Very little corrosion considering its now 25 years old. Not many left in this condition.
I was going to get the tyres fitted and the bike MOT'd at the same time but to be honest I'll never use it as I also have a BMW 1250GS for touring.
Sensible offers please, this will not leave my garage otherwise.