1998 Yamaha YZF-R1
View on eBay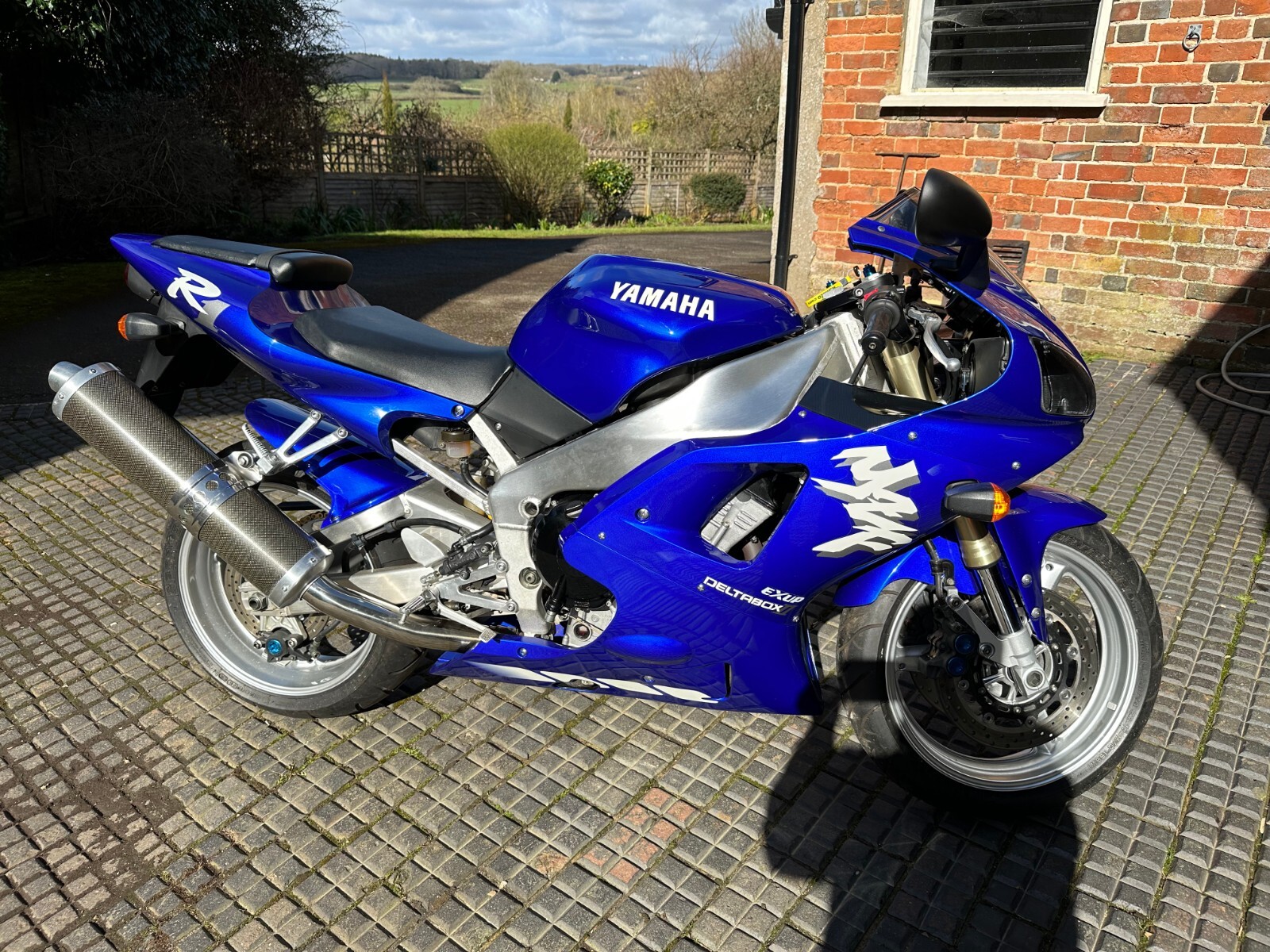 This motorcycle is in excellent condition and is completely stock. The paintwork looks great for a 25-year-old bike and there is no sign of damage to the frame or swingarm.
I purchased this bike along with another one during lockdown, and have performed maintenance on it, including an oil and filter change, brake fluid replacement, caliper cleaning, coolant change, carb cleaning and balancing, fuel filter replacement, and more. The bike now runs very well.
The only issue with the bike is some light surface corrosion in the fuel tank, but this is not structural.
This bike was previously registered in the Isle of Man and is currently unregistered in the UK. I have the original IOM registration document, owner's manual, service log with two recorded services, and some other service documentation.
The tyres will need to be replaced before an MoT can be obtained due to their age.
To register the bike in the UK, insurance and MoT will be required against the VIN number, followed by the submission of a V55/5 form to the DVLA.
I am selling this bike to free up funds for other projects. Please feel free to ask any questions you may have, and please check my feedback.
eBay item number: 256009974359