Honda VFR 750 RC36 1996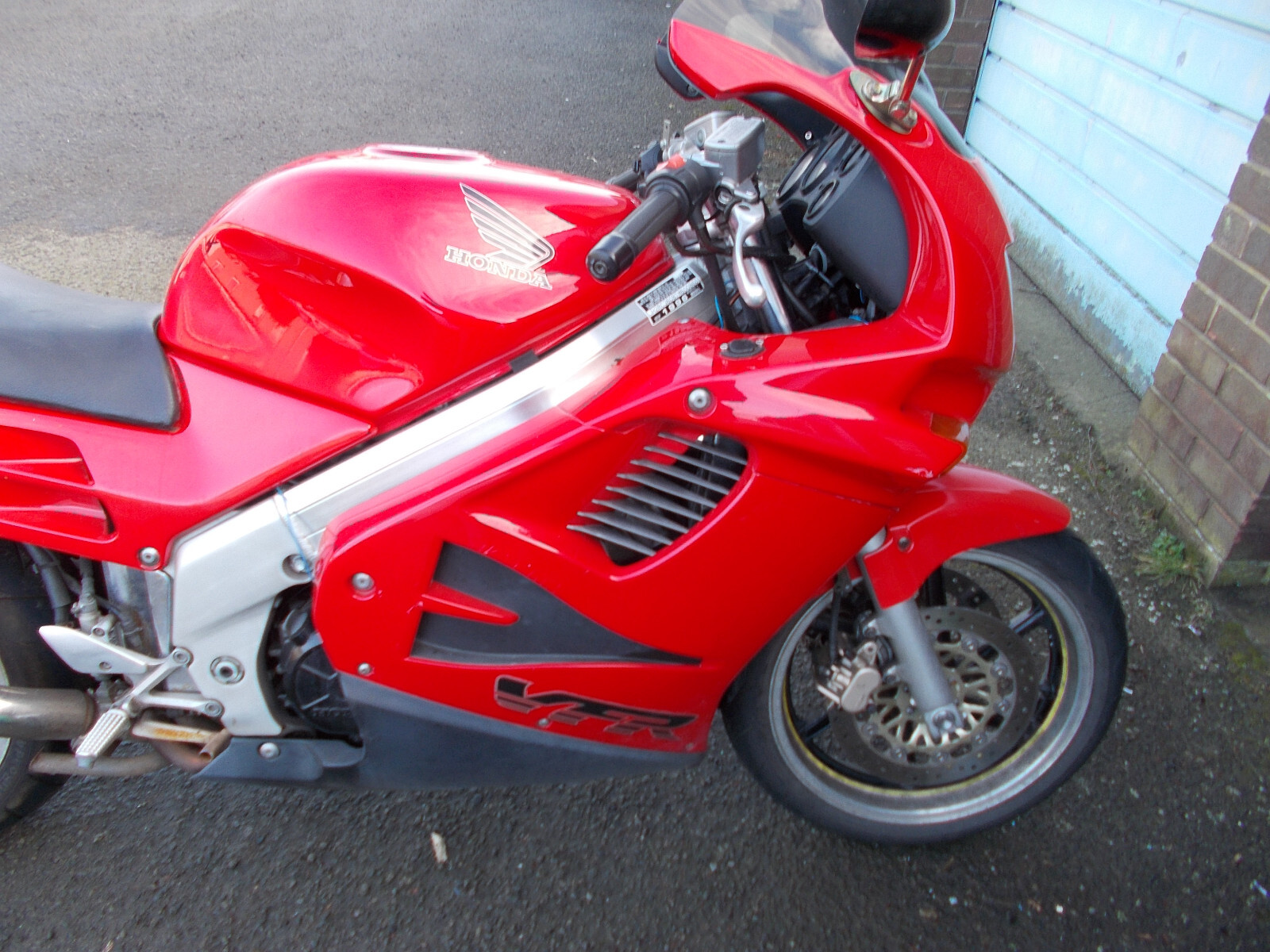 Vfr 750 RC36 1996
It needs an MOT and a battery.
It failed the last MOT on notchy head bearings,
I bought some new ones,on going to fit them I realised
the notchiness was caused by incorrect wiring/brake hose routing.(Now corrected).
You'll get the new bearings as spares.You're welcome to ccome and check for yourselves.
The carbs need to be balanced as there's a slight rattle from the clutch at tickover.
the sound goes away when the revs rise or you pull the clutch lever in.
There were no advisories.It is a USA import and I'll include the UK carbs and airbox I intended to fit.
I have the front V piece of the fairing and several others are included in he sale.Also mudguards,
a set of rear fairings and a tank are included.Rear grab rails and whatever else turns up.
(I've owned several of them).
Stainless steel Motad exhaust system.
You can come and have a looksee for youselves but please turn up on time.
Preferably BACS payment.
Message me with questions.(Sensible ones).