Honda VFR750F 1995 RC36, Good Runner, Easy DIY MOT Project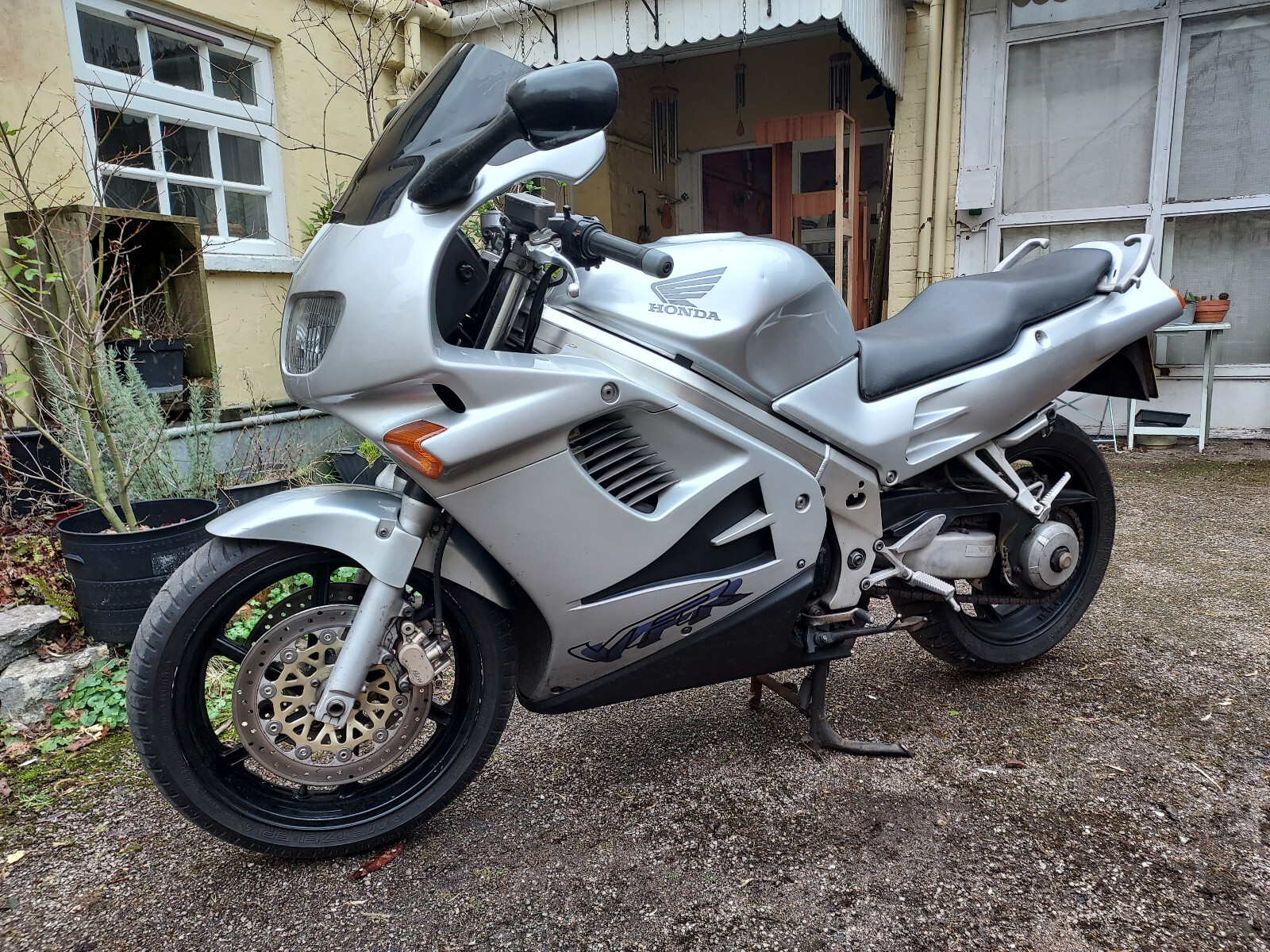 Honda VFR750F 1995 RC36, Good Runner, Easy DIY MOT Project

RELUCTANT SALE OF MY 1995 VFR 750
Failed the MOT over a year ago on tyres (fail sheet shown in photos) and it took me a while to get a correct pair of Battlax tyres, by which time life got in the way and they were never fitted. The bike has stood in the corner of the garage since 2021 and I keep moving it out of the way and finally doinked the petrol tank with a bit of timber! That means it has to go before it gets more damaged.
48000 miles.
Good, solid example of the famous bombproof gear driven cams engine, pulls like a train with good, strong mid range. Micron end can for a nice growl. Few spots of damage on the fairing, not a mint example by any means, and the dent in the tank as shown but a nice clean, straight bike. Mostly original bar a few fasteners, end can and screen, but includes the rare original grab handles.
I had started making a seatcowl in fibreglass (these cost £200 on ebay if you can find one!) and a spare seat to fit it to. The idea was to be able to swap single and pillion saddles easily. Anyway, it's included if you want to finish it.
Also included are the two brand new Bridgestone Battlax tyres (nearly £300 alone) that are all that is required for MOT. I have freed the throttle cable as advised, and adjusted the chain. It was only an advisory anyway. So, fit the tyres and you have a great bike!