Suzuki GSXR 750L 1990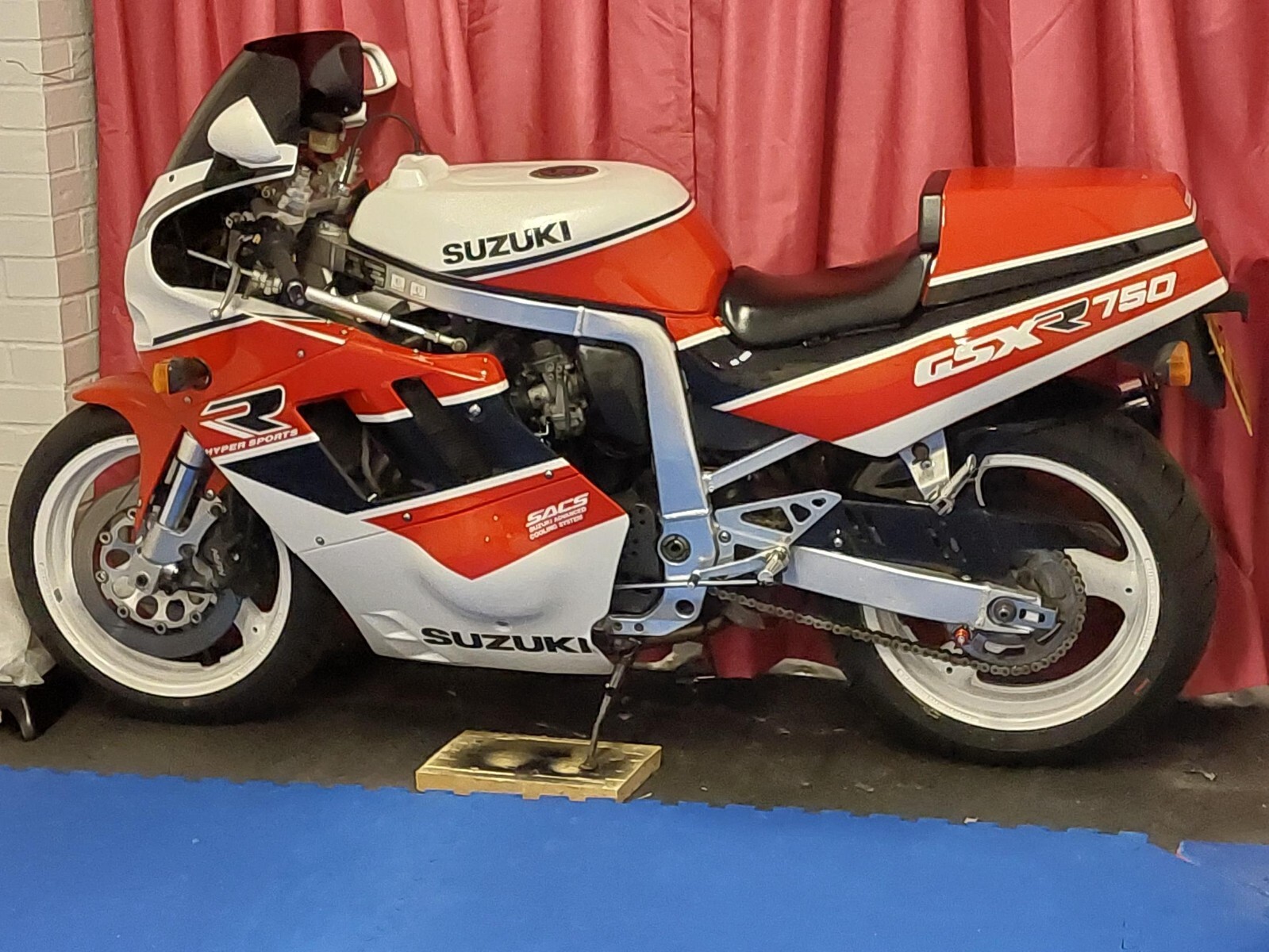 I bought the GSXR as I've always wanted this model, but I cant ride it as a knee injury makes it impossible for me which i didn't realise until I tried to sit on her… These are becoming much rarer and I genuinely think its one of the best out there…
The bike is in superb condition and has a full service history (stamped book) and has recently been through Chris Walker Kawasaki and had almost £500 spent (service receipt is available) making sure everything was spot on. It has 34k on the clock, but its been so well cared for so is as I said in excellent condition.
The L is the one to own as it was the last of the lightweight early oil cooled GSXR's. The value of these bikes is going up and if it doesn't go to a good home then I will keep it, but it is a shame for it not to be used.
It doesn't have an MOT, as I didn't see the point but everything was checked during the service and it will fly through.
It has a new battery and two recent new tyres that have only been used to move it about.
Happy for any inspection.