Yamaha DT50 MX 1991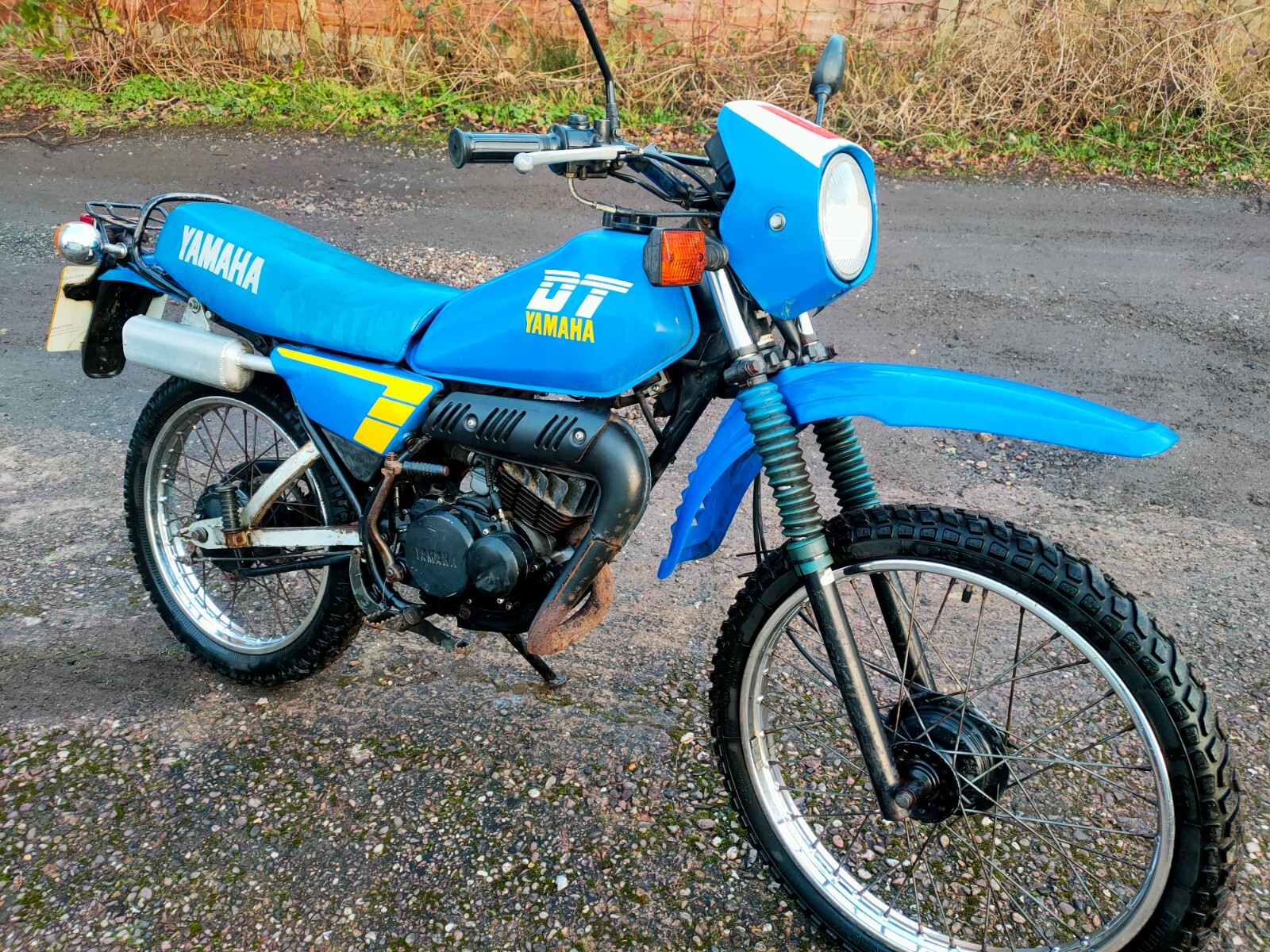 Yamaha DT50 MX 1991
This is my son's motorcycle which regrettably selling as it's car time.
Purchased the bike 5 years ago for a commuter for my son to get to college and back. Having grown up with classic Yamaha's it was an easy choice for him.
The bike was gone through from front to rear. Bearings head stock , wheel ect, seals, brake shoes, tyres, genuine cables, fuel tap, loom repaired from previous endeavours, coil, spokes adjusted or replaced, replacement Yamaha carb, carb rubber, battery ect.
When I bought the bike it had a new 55cc top end rebuild and a full fresco exhaust.
I have had the gearing changed at SPA motorcycles Cheltenham so the bike can keep up in modern traffic rather than be stuck at 30mph which I feel is dangerous. It will happily run between 40 and 50 mph. Majority of work has been done at SPA.
The bike has been laid up for a year.
I have put a new battery on it, cleaned the carbs, new plug and filter, replaced the carb to air filter rubber.
Taken the bike out for a few miles. Ran well. Brakes, clutch and gears worked as expected. Ran really well.
Negative points.
I haven't tried to do any cosmetic work on the bike. It's a learner 16er that has been used all year round.
Rear indicators can be purchased easily. Some one has repainted the tank at some stage. The clocks have had their top cover changed at some time and secured crudely. Engine cases and swinging arm could do with a coat of paint and generally needs TLC. But my main aim is a sound running bike.
Genuine sensible offers will be considered.
Listing expires: 29-01-2023