Yamaha FZR 250R EXUP 3LN – Imported in 1997 G – Rare in UK (Not FZR 400 or 1000)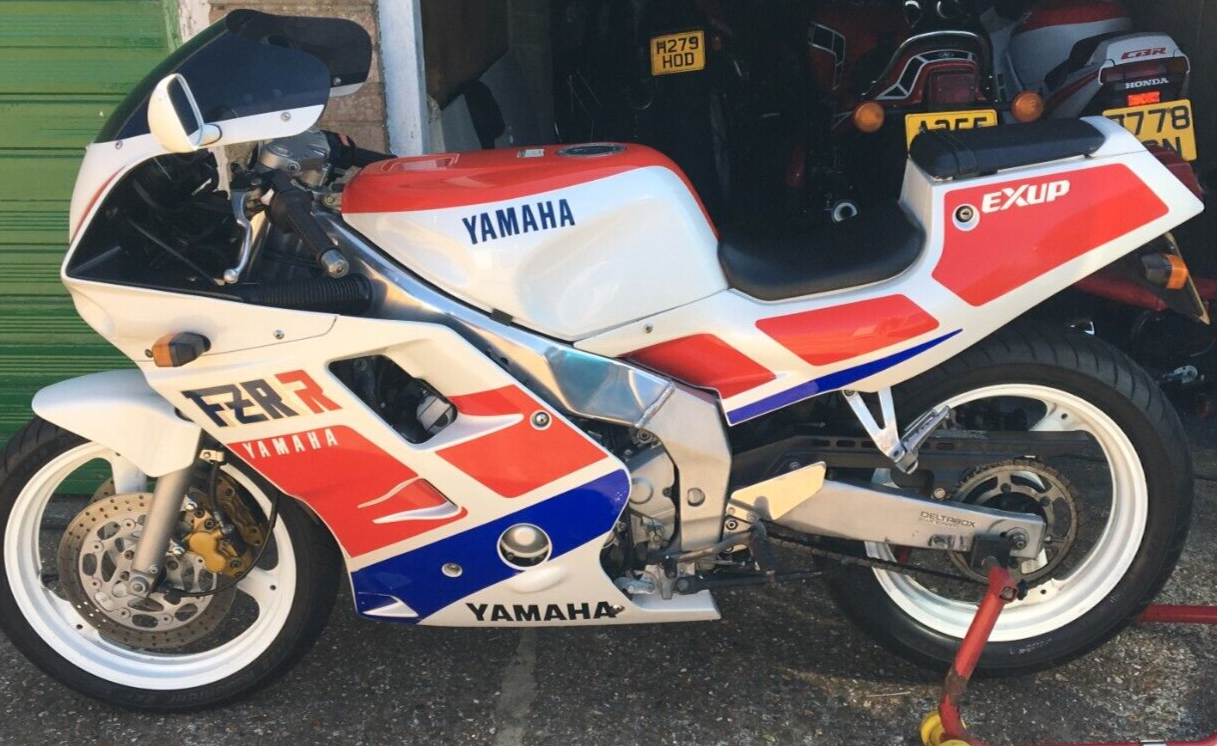 Yamaha FZR 250R EXUP 3LN – Imported in 1997 G – Rare in UK 
For Sale – Yamaha FZR 250R – Classic bike/collectors item
Imported from Japan in 1997 – G reg
24798 miles (speedo is in miles)
Original paintwork with a few age related marks
The bike is stored at my parent's house on the Isle of Wight
Taxed & Mot'd
Last ridden – August 2022 (She doesn't come out in the wet)
V5C present and in my name
This model is rare and sought after…
– 45bhp from 250cc… 180bhp per litre…
– 18500rpm ignition cutoff…
– EXUP valve in exhaust…
Serious bidders/questions/offers only… I'm not giving it away but do prefer my 350 as it's more upright. If there is no genuine interest, it can stay where it is. Would make a great addition to someone's collection.
Will come with 12 months MOT.
Would consider P/X for classic that needs rebuilding or reliable 250-500cc commuting type bike (not Chinese).
No exports or overseas bidders.
Any questions, please feel free to ask. Happy to provide number for genuine enquiries.