Yamaha Wr 400 F 1998 Enduro Supermoto Dual Sport Road Legal Project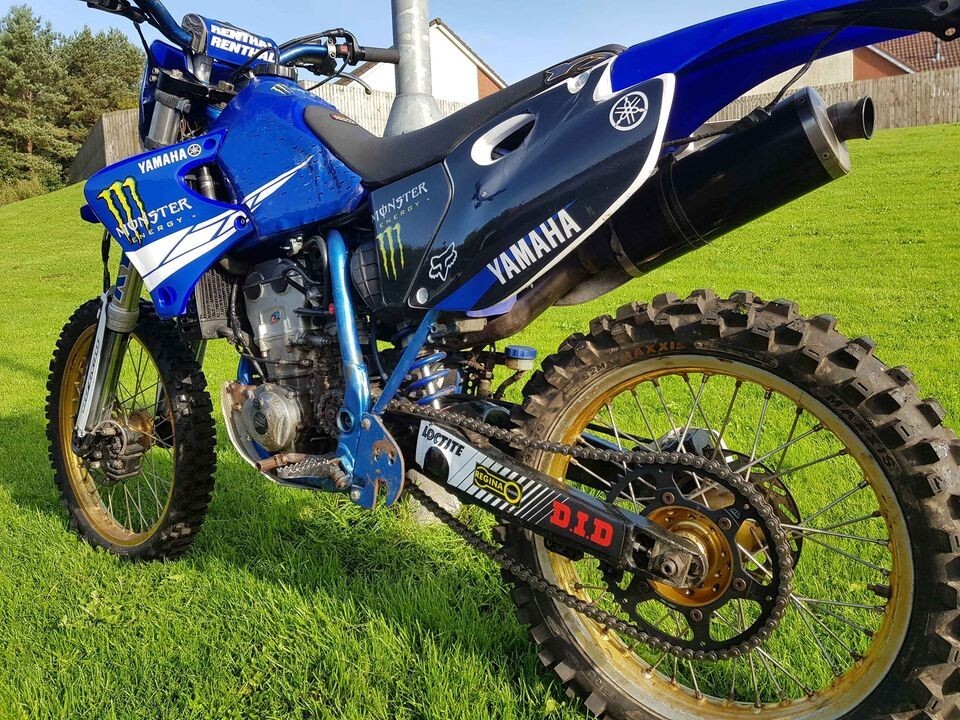 Yamaha Wr 400 F 1998 Enduro Supermoto Dual Sport Road Legal Project
Road legal WR400 on off road wheels. got new oil, filters, plug, chain + sprockets and valve regulation last year. Kick start only. Back break need
attention and back shock need rebuild (or maybe re gas) as its really hard.
Very fast bike. Hard to start as got monster compression(got 420 piston).
Full V5 in my name. No MOT as was field bike. I got it in part ex. Bike need some work.
Bike in Kilmarnock and I can deliver.